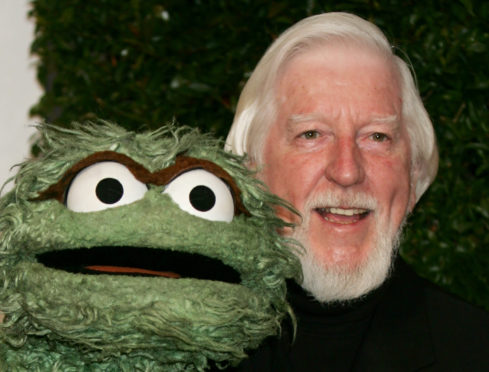 Caroll Spinney carved out a "legendary" career as he brought to life Sesame Street characters Big Bird and Oscar the Grouch – and earned them a place in the hearts of generations of children.
Spinney, who has died at the age of 85, began working on the iconic children's show when it launched in 1969 and is estimated to have taken part in more than 4,400 episodes.
Big Bird was a source of comfort for hundreds of children and visited China with Bob Hope, danced with the Rockettes, was celebrated with a star on the Hollywood Walk of Fame and a US postage stamp, and named a "living legend" by the Library of Congress.
Sesame Street co-founder, Joan Ganz Cooney, said: "Caroll Spinney's contributions to Sesame Street are countless.
Rest in peace, Caroll. Thanks for bringing two legendary characters to life and helping Jim's dreams come true.#CarollSpinney #RIPCarollSpinney pic.twitter.com/8CBbwHqX71

— Ty (@furifuridoodles) December 8, 2019
"He not only gave us Big Bird and Oscar the Grouch, he gave so much of himself as well.
"We at Sesame Workshop mourn his passing and feel an immense gratitude for all he has given to Sesame Street and to children around the world."
Spinney was remembered by his Sesame Street co-stars at the 42nd Annual Kennedy Center Honors ceremony in Washington on Sunday.
In a poignant tribute, the show's cast members David Rudman (Cookie Monster), Leslie Carrara-Rudolph (Abby Cadabby), Ryan Dillon (Elmo), Peter Linz (Ernie) and Eric Jacobson (Bert) wore yellow feathers pinned to their chests as they attended the ceremony with their puppets in hand.
Thank you for bringing these iconic characters to life, Carroll Spinney. Generations of children have had their lives made all the richer by your work. We shall miss you, as you go to rest now amongst the stars. pic.twitter.com/h4tU97wVz9

— George Takei (@GeorgeTakei) December 8, 2019
Spinney was with the show since its first season, and retired last year.
Big Bird, the enormous 8 foot 2 inch anthropomorphic canary, was designed by Jim Henson and and Kermit Love in 1969.