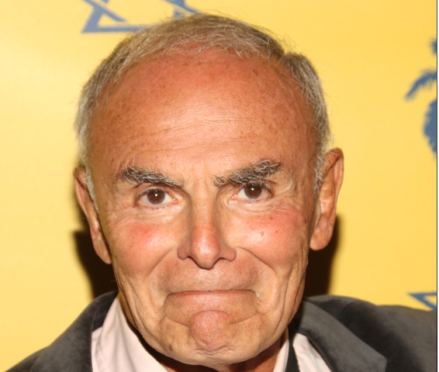 John Saxon has been remembered for his "commanding presence" in legendary films as diverse as Enter the Dragon and horror classic Nightmare on Elm Street.
The cult actor, who has died aged 83, was born in Brooklyn on August 5 in 1936.
His acting career began one day when he chose to skip school and spend his time in a Times Square movie theatre in New York.
Heading out of the cinema, Saxon was spotted by a modeling agency representative, and soon his picture was scattered across various magazines – which in turn caught the eye of influential agent Henry Willson, who invited him to LA for a screen test.
The young actor had been born Carmine Orrico, but adopted a new stage name – inspired by his favourite Brooklyn roller hockey team, the Saxons.
His career took of  in the 1950s – when he played a gambler competing in a martial arts tournament in Enter the Dragon.
Saxon never boxed himself into one genre – but instead starred in a variety of Westerns, horror, crime dramas and sci-fi films.
The actor soon made a name for himself as a "brooding" young heart-throb.
In The New York Times, Bosley Crowther called his character in This Happy Feeling, which also starred Debbie Reynolds and was released in 1958, "a junior Marlon Brando".
Saxon went on to work with Brando in 1966 – appearing in The Appaloosa, where he had to arm wrestle the Hollywood star.
In 1984 Saxon starred in Wes Craven's A Nightmare on Elm Street, which quickly boosted his profile.
While Heather Langenkamp and Robert Englund are the names primarily associated with the 1984 cult classic, Saxon played an important role as the local sheriff and father of the main character.
Rest In Piece John Saxon, beloved actor iconic in several cult classics: Nightmare On Elm Street, Enter The Dragon, Tenebrae, Battle Beyond The Stars, Black Christmas and this, the original Giallo mystery, Mario Bava's The Girl Who Knew Too Much. pic.twitter.com/46Bmp5IpF8

— edgarwright (@edgarwright) July 26, 2020
As Nancy's dad, playing opposite Ronee Blakley, the divorced parents were pivotal to the film's plot.
The actor doggedly appeared in several more films over the years with his roles often going underappreciated.
Saxon formally retired in 2015, and moved into a care home the following year.
New York film critic Simon Abrams wrote that his neighbours at the care home "celebrated him with a five-day John Saxon film festival in 2017, including The Unguarded Moment, Portrait in Black, and Enter the Dragon, of course".
Since his death last month, tributes from across Hollywood have poured in for Saxon.
Screenwriter Larry Karaszewski said Saxon was "a great guy full of stories" while singer and actress Nancy Sinatra simply tweeted "Godspeed, Johnny".
Meanwhile, Gremlins director Joe Dante tweeted: "I had the privilege of working with him once in 2006. Very good actor, very nice guy."