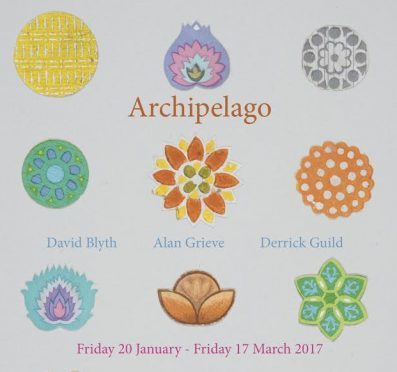 Two staff members at Robert Gordon University's Gray's School of Art have contributed to an exhibition of contemporary art at Edinburgh's Summerhall.
The exhibition, "Archipelago", which runs until March 17, features the work of lecturer, David Blyth, and was curated by his colleague, Dr Jon Blackwood.
The latter said: "The exhibition came about from preliminary conversations at Gray's around the work of the German biologist and illustrator Ernst Haeckel, and his two volumes of botanical illustration Kunstformen der Natur.
"The contributions of each artist can be read as a solo show, but the exhibition is better followed when the viewer considers the parallels between the three visually different but subtly inter-linked practices on display."
The exhibition opened last Friday and can be seen at Summerhall's Meadows gallery.
The show is accompanied by a full-colour 48 page catalogue, with an essay by Dr Blackwood and representative samples of the artists' work.