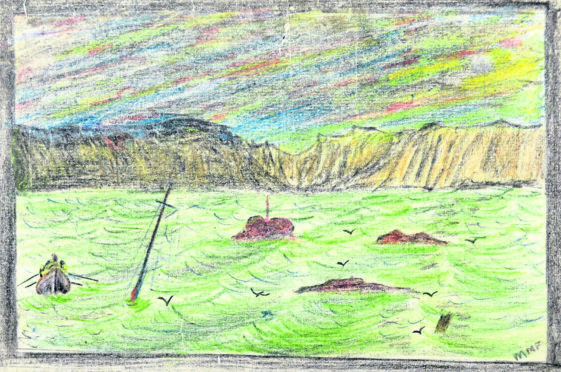 It was the worst maritime tragedy to befall those in the Western Isles, claiming the lives of more than 200 men.
And even now, almost a century later, the Iolaire disaster casts a shadow over the close-knit communities in the islands.
A new exhibition, commemorating the centenary of the loss of HMY lolaire on New Year's Day in 1919, will open at Museum nan Eilean Lews Castle next week.
It features many artefacts and pictures from the ill-fated vessel, whose loss has never been forgotten.
The Iolaire was carrying hundreds of Royal Naval Reserve members who had been granted leave to visit their loved ones on Lewis, Harris and Berneray.
But the ship foundered on rocks close to Stornoway harbour, resulting in the deaths of 201 of the 280 men on board.
The exhibition An Iolaire – The Iolaire, which will open to the public on October 2, examines the circumstances of the disaster, its immediate impact and the long-term effects on the people of the Outer Hebrides.
Objects on show will include a life preserver belonging to the youngest survivor, Donald Maciver of North Tolsta.
There are also the medals awarded to John Finlay Macleod of Ness whose bravery in carrying a heaving line ashore saved dozens of lives, and a panel from the Great Tapestry of Scotland commemorating those who perished.
Documents from the Iolaire Disaster Fund will also be displayed, showing the donations that came in from around the world and how they were disbursed to those in need.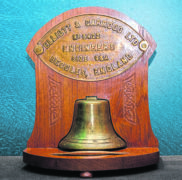 Nick Smith, Heritage Manager for Comhairle nan Eilean Siar, said: "As we approach the centenary of the tragic loss of so many lives, it is appropriate that Museum nan Eilean has worked with people here and further afield to bring together an exhibition that tells the story of the Iolaire.
"We hope that the exhibition will highlight a disaster which is little known outside the islands and that residents will also discover more about a period in the history of the Outer Hebrides that continues to have a deep impact.
"We would also like to recognise the financial support of the Museums Galleries Scotland World War One Commemoration Fund through which the Museum, Acair and An Lanntair have worked in partnership to develop the commemoration."