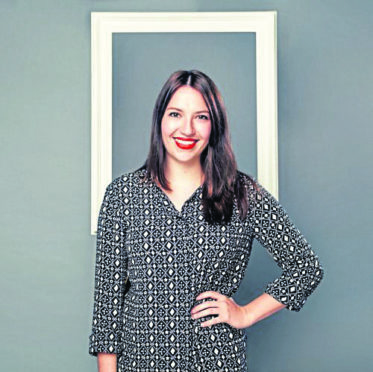 Some of Scotland's leading art and auction figures are promising lots of pizzazz at a fundraising event next month.
Inspirational Insights: An Afternoon of Art & Antiques, has been planned to include expert valuations, a series of talks, an exhibition of Scottish art exhibition highlights and a pop-up shop.
The organisers have urged people across the north-east to have their heirlooms checked out to learn whether they might be sitting on a missing Monet, a vanished Van Dyck or an undiscovered Degas.
Whether it's jewellery, artworks or antiques, the public can bring up to three items to be valued by specialists from leading auction house, Lyon & Turnbull.
And Charlotte Riordan, a director of the company, said she was expecting the unexpected when she ventures to Aberdeen.
---
>> Keep up to date with the latest news with The P&J newsletter
---
She added: "I'll be throwing in a few stories about the extraordinary things which have crossed our paths on valuation days over the years.
"Such as my colleague who saved a £25,000 Ziegler rug from a skip, and the bashed and broken old 1960s Rolex that came across the door at a valuation day in Huntly.
"It went on to make over £30,000 in our auction."
The proceedings on November 18 at The Marcliffe Hotel will be rounded off by a House of Elrick gin tasting.
The event, which is in support of Aberdeen Art Gallery & Museums Development Trust, will be attended by a range of guests.
These include world-renowned silversmith, jeweller and gun engraver Malcolm Appleby, who will be in conversation with Christina Jansen.
Christine Rew, head of the Aberdeen Art Gallery and Museums, will then provide an update on the gallery's ongoing redevelopment.
Ms Riordan added: "It's lovely for us to get out and about and meet our clients across Scotland face to face.
"I love hearing the stories of how people acquired their artworks – there is often an interesting tale to tell.
"And, of course, we are delighted to be supporting a worthy cause in the Aberdeen Art Gallery and Museum."
The event runs from 12 noon to 4pm. Tickets cost £15, which includes coffee or tea and the valuation of up to three items.