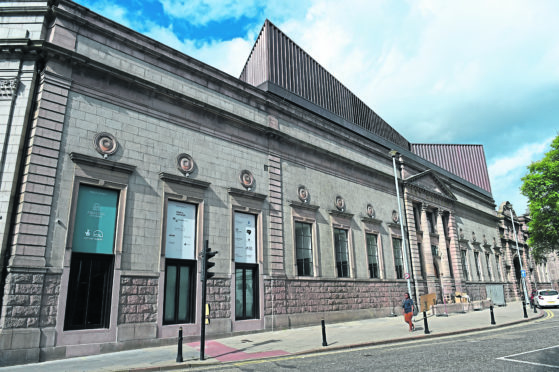 Ron Cluny, Aberdeen Council Spokesman
Work as a tireless servant of your local authority continues apace as we find ourselves in dark December.
At this festive time, I'm sure many are looking forward to winding down at the end of the year but for folk like me the Yuletide period produces its own set of fresh and invigorating challenges and so I am still working full tilt; justifying the removal of crackers from schools' Christmas lunches, using Tetris as a training tool to work out how to fit a lot of wooden shacks into a wee L-shaped Christmas market, and dealing with the complaints of the residents of Upperkirkgate, into whose bedrooms folk have been keeking from the top of the helter-skelter.
There's a lot to stay on top of, such as our recently announced commitment to ban any art stolen by the Nazis from being displayed in our spleet new totally revamped Art Gallery.
Now this decision has attracted some criticism of the council as "snowflakes" from folk who don't think hard enough about things. But as well as the compelling moral argument, there is also an important practical reason why paintings and sculptures looted by the Nazis will not be displayed here.
We haven't got any.
But should we come by any, through some contrived and entirely hypothetical chain of circumstances such as, say, Barney inadvertently accepting some as a gift from a foreign national, or Marie Boulton picking some up at the car-booter at Thainstone mart, then we are fully committed to keeping them to ourselves. We must do the right thing here, which is not to put such things on public display, but to see what we can get by flogging them off on the sly. Chronic underfunding by that shower in Holyrood won't sort itself, ye ken.
Still, the future is bright. Look at the splendid designs for the future of Union Street cooked up by 400 youngsters from six local primary schools. Everything from music shops with on-site tuition to a Pixel Cafe gaming centre has been dreamt up, glued together and rendered in finest cardboard. Marie was correctly quoted as saying the bairns responded brilliantly to the task and it just shows the huge variety of possibilities for the city's main thoroughfare.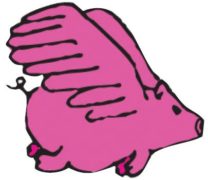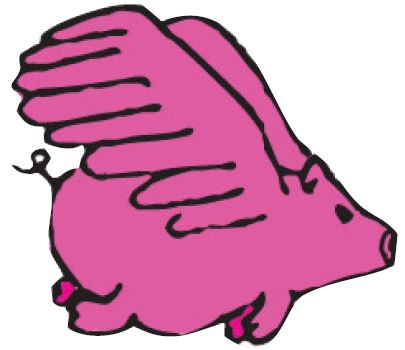 Certainly, a lot of people have responded to the project with great admiration. "Fit wye can we nae come up wi' cool ideas like 'is?" as the senior director of planning and infrastructure so deftly put it. Plans are already afoot to take on some new, more youthful, city architects as soon as possible. It's a forward facing approach which promises all the benefits of harnessing their fantastic and imaginative thinking, combined with the considerable cost savings of using Lego as a building material and only having to pay them in Haribo.
Cava Kenny Cordiner, the football pundit who goes in studs up
Come on you ree-eeds! Come on you ree-eeds! Old Kenny's heart is going tent-to-the-dozen at the minute, and I cannot wait until my old club, the Dandy Dons, stick it to Celtic in the League Cup final on Sunday!
There is nothing like watching your team gub the Old Firm in their own barnyard, and after we turned over the Rangers at Hampden in the semi, I've been slavering over the thought of beating the Hoops.
It will be a tough challenge, no doubt, but so long as we get stuck in early doors there's always a chance.
It's hard to make a predilection about how the game will go, but I reckon it will be a game of two halves, unless there's extra time, when it will be game of four halves. Celtic always look like they've got a goal in them, so I think McInnes's men need to make sure they score at least as many goals as what Celtic do, if not more, if they want to get their hands on the silverware. I'll be there with my old muckers Basher Greg and Dunter Duncan.
---
"We need to score as many goals as what Celtic do, if not more"
---
We've been travelling to games together oven-on for years, usually with Basher driving, but we're taking the train down this time, in a change from our usual arrangements. After the semi, Basher got so guttered he wasn't fit to drive till the Tuesday and Dunter was fuming 'cause he missed an appointment at the chiropodists. Changed days.
For the final we're taking no chances. To make sure we don't jinx it, we're all going to wear exactly the same clothes that we wore to the semi – even down to our pants and socks.
I just hope it's worth it. Dunter hasn't washed his, and Basher hasn't taken his off at all.
Although the bookies reckon we is up against it, I've got a good feeling about this one.
I had a dream that Aberdeen won 4-0 the other night, though even Old Kenny would have to admit that it might be a bit far fetched for that dream to come true. Not the score line – but because the goals was scored by Eoin Jess, John Hewitt, Joey Harper and Holly Willoughby.