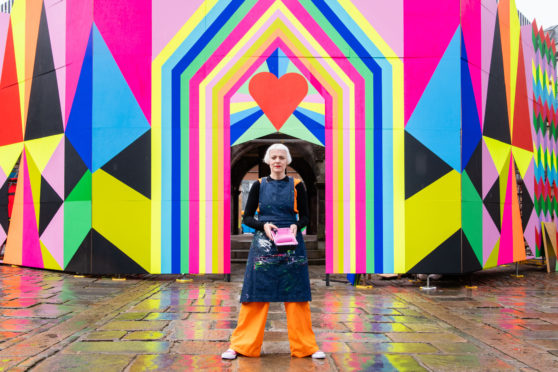 Aberdeen has been transformed into a vibrant and colourful artistic experience thanks to the return of an annual festival.
More than 100 artists are taking part in the Look Again Festival, which takes advantage of "vacant" or "underused" areas of the city and runs until June 16.
Among the highlights of this year's event, the fifth since it was launched, include a Colosseum-inspired colourful installation at the Castlegate and a virtual reality experience in Marischal Quad.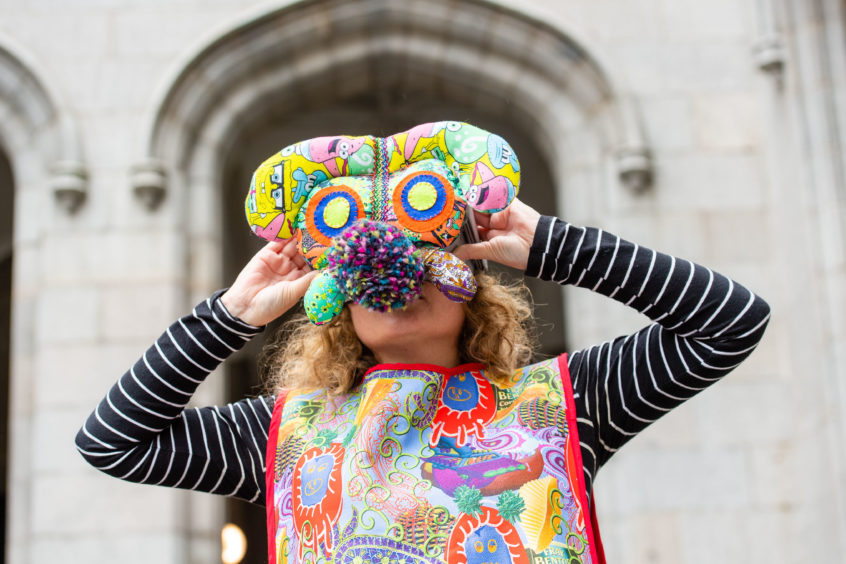 Another major attraction is The Bill Gibb Line, presented by Aberdeen-based writer Shane Strachan.
Gibb was the son of an Aberdeenshire farmer who took the fashion world by storm, with Elizabeth Taylor, Bianca Jagger, and Sandie Shaw wearing his designs in the 1970s.
Look Again co-director Sally Reaper said: "In this, our fifth year, Look Again lasts longer and extends further than ever before.
"With amazing participation from well over 100 artists, designers, makers, writers and performers, we really feel we are showing what a great creative community we have right here in the north-east.
"We are so pleased to be highlighting this wealth of talent.
"Our 2019 programme is bold and ambitious, outward-looking and connected, and we are delighted at the collaborations and partnerships that have emerged and continue to grow through Look Again."
An extensive series of talks, workshops and events will also give opportunities to learn more about the work of the participating artists and the creative industries in the north-east.
Launched in 2015, Look Again is now part of Gray's School of Art at Robert Gordon University (RGU) and also holds events throughout the year.
Libby Curtis, head of the art school, said: "Look Again is fully committed to supporting the growth and development of Aberdeen's incredible creative industry – support it critically needs in order to maintain its robust cultural offering but also to retain the fantastic artistic talent we have here in the north-east.
"For Look Again 2019, we will celebrate and explore Aberdeen through the very best visual art and design, inviting residents and visitors to see the city through fresh eyes, and supporting artists from the region to show new work as part of our diverse programme.
"A particular focus for this year's festival is to present innovative contemporary visual art, which seeks to re-animate historic spaces and breathe new life into underused sites across the city."
For the full programme of events, click here.