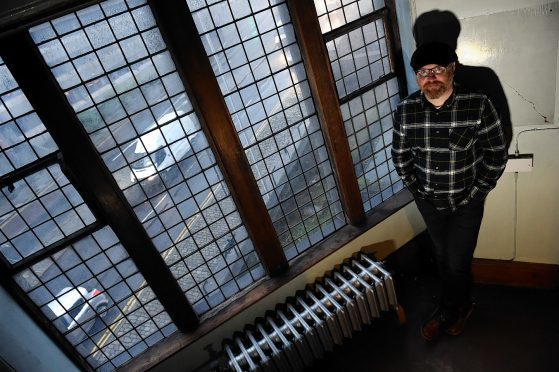 A lightning strike has caused an artist space inside historic Aberdeen University buildings to close temporarily.
The Anatomy Rooms, based in the rear of Marischal College in the former anatomy department, was one of a number of organisations impacted by the thunderstorm on July 18.
During the afternoon, a bolt of lightning struck the building, causing no obvious material damage but resulting in significant disruption to its electrics.
Alarm systems throughout the property were severely damaged, and around 20 resident artists who use the Anatomy Rooms are unable to enter the studio until repairs are complete.
As well as the Anatomy Rooms, some of the other organisations at the site, including the dance agency City Moves, have also been affected.
Jim Ewen, director at The Anatomy Rooms, said: "The strike that hit the area affected the alarm system throughout the building, so we're understandably not allowed to enter the building for health and safety reasons until they get the repairs sorted out.
"I just about had a heart attack when it first happened, but we didn't have any physical damage we could see at first – it wasn't until later on we realised there was the problem with the alarms and we needed to get out.
"Because we can't get into the building for any length of time, there's been quite an impact on our resident artists who are working to deadlines, but at the end of the day it's an act of nature so there's very little we can do but sit and wait.
"Everyone has been wonderfully patient and understanding, but it's still obviously a bit of a pain.
"The folk working to get everything repaired have been very busy, and are doing their very best to get everything up and running again."
A spokesman for Aberdeen University said: "The fire alarm system in the university-owned portion of Marischal College was disabled following a lightning strike during the recent thunder storms.
"Whilst the building remains under 24-hour security surveillance, it has been closed to the current occupants while repairs are carried out.  We are keeping the occupants informed on progress, and we expect the repairs to be completed this week."