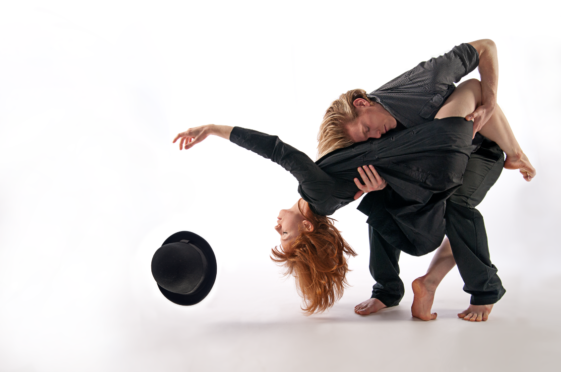 Scores of performers will put their best foot forward in Aberdeen this week to mark the 14th annual Dancelive festival.
A wide range of acts has been lined up to take to spaces across the city and display thought-provoking and emotional works.
Some will centre on topics including politics and what it is like being a woman in present-day Scotland.
The first of the 18 shows organised for the arts celebration will take place tomorrow, with the festival coming to a close on Sunday.
Workshops focused on mental health and inclusivity, and a talk by producer Simone Kenyon are also on the packed itinerary.
Canadian dancer Eowyn Barrett has helped organised the festival with studio Citymoves – as well as dancing in and choreographing her own show.
She said: "Most of my dancers are based down in Glasgow, so I'm regularly travelling for rehearsals.
"It's been an incredibly busy few weeks, but all of us can't wait for Dancelive to get underway.
"We have 18 different events taking place over the four days, representing a very wide range of styles, along with workshops and talks."
She added: "I believe that dance gives you a sense of community.
"Citymoves exists to develop and support quality dance provision at every level and ability, from local to national, nurturing connections across cultural borders."
To view the festival programme, visit www.citymoves.org.uk/dancelive