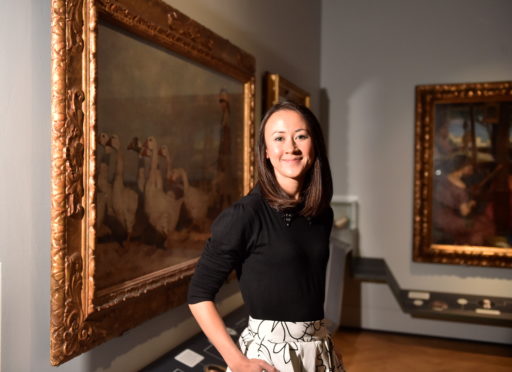 A colouring book pioneer has praised the city's renovated art gallery, calling it "incredible".
Johanna Basford OBE said the art gallery had been a major influence on her career and hopes it will inspire the "next wave" of artists as it did her.
The 36-year-old published her first book, Secret Garden, in 2013 and has since been at the forefront of the adult colouring book craze.
She said: "I used to come here with my granny when I was a little girl.
"I think like most kids, my first instinct was to just run through it and be like 'seen it' with a quick glance.
"My granny was quite a creative person. She would make me pause and calm down a little bit.
"We would look at the paintings together and she would ask me really interesting questions, like 'what do you think has happened here?'.
"And I think, getting a child to calm down a little bit and ask those curious questions and get you to look at the pictures in a different way can really spark a creative seed in you.
Reflecting on the redevelopment, Ms Basford said she was "impressed" with the final result.
"There's a familiarity about it, but it's more of an echo of the old building. It looks incredible," she said.
"They have spent so much time, money and love in redeveloping it.
"It's such a privilege to have this on our doorstep. It is definitely going to inspire the next wave of Aberdonian creatives."