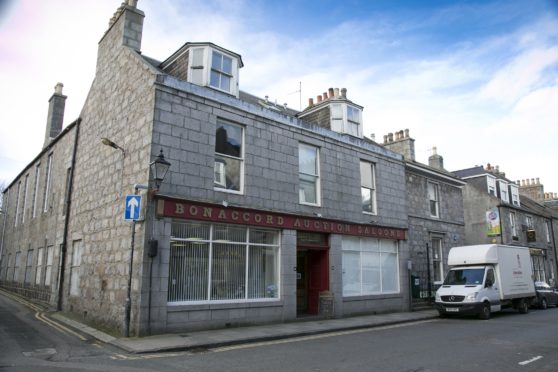 A range of artworks depicting some of the north-east's most picturesque scenes and a collection of historical curios will go under the hammer in Aberdeen this week.
Works by Scottish artists including Jackson Simpson, George Melvin Rennie and Catriona Millar will be sold at John Milne Auctioneers tomorrow morning.
More than 350 lots will be on offer including a walnut and ebony Victorian table and silver teaspoons with hallmarks from Aberdeen and Banff.
A framed railway poster promoting Ballater as a destination for golf and tennis, a signed letter from Winston Churchill and a Stetson hat presented to former US President Ronald Reagan while he visited Canada are also for sale.
Auctioneer Steve Donaldson said: "There is a wide selection of lots in our annual December antiques and collectables sale, which is often popular with people looking for a special or unusual Christmas present.
"Art features strongly in the sale on Wednesday with a strong local focus, either through the scenes painted or the artists themselves.
"More and more people are coming into the saleroom who appreciate the environmental benefits of purchasing preowned vintage, collectable and antique items.
"That reuse ethos is particularly evident among those who enjoy restoring, reupholstering or repurposing chairs and other furniture."
The lots can be viewed online, or in person until 6pm today, with the auction held at 10am tomorrow.