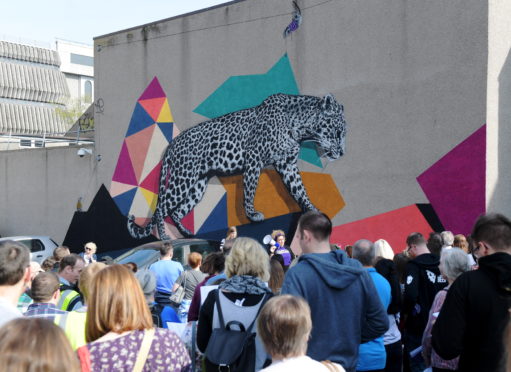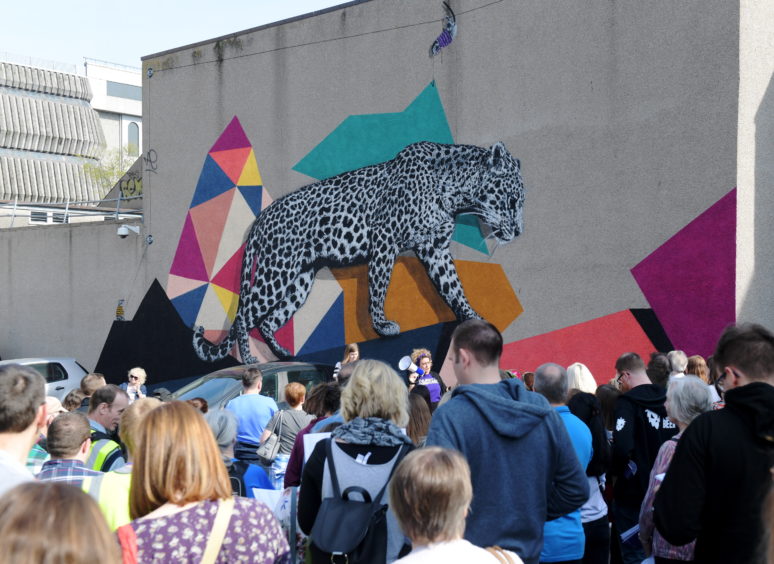 The organisers of a north-east street art festival have issued a call for walls as they look for new canvases to turn into masterpieces.
Nuart Aberdeen will return to the city this April, with selected buildings, walls and even street furniture transformed into giant works of art.
During each of its last three outings, the festival has attracted thousands of people eager to see specially-commissioned pieces from world-renowned artists.
Organiser Aberdeen Inspired has now begun a search for the next areas of the city to be spruced up for visitors.
Chief executive Adrian Watson said: "The introduction of artworks in the city centre through Nuart Aberdeen has reactivated public spaces into vibrant, creative and welcoming places.
"It has also acted as a driver for increased visitor numbers and widening access to art for all, truly positioning Aberdeen as a must-visit destination.
GALLERY: Excitement builds as street artists get to work for Nuart Aberdeen
"A huge part of this is thanks to the willingness and enthusiasm of city centre property owners, who have gifted their walls to become a part of it.
"The response to last year's festival from the residents, businesses, visitors and schools alike has been overwhelming, with the event truly surpassing all expectations.
"As we look to build on that legacy in 2020 we would urge interested property owners to get in touch and be a part of this transformative event."
Those interested should send a picture of the wall, its address and dimensions to callforwalls@aberdeeninspired.com