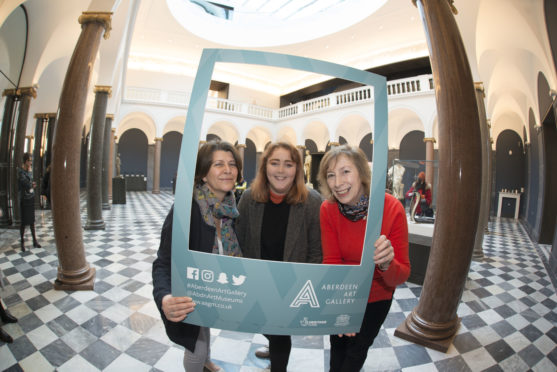 Aberdeen Art Gallery has welcomed its 100,000th visitor, less than 100 days since reopening to the public.
The city centre venue shut in 2015 for a £34.6 million refurbishment, with the results revealed to the world on November 2.
Bosses celebrated the visitor number milestone this week by presenting 20-year-old student Ceilidh Jeffrey with a goodie bag.
She said: "It's really big and is definitely somewhere you can go with pals, and go by yourself, and see something new every time."
Jo Robinson, Visit Scotland regional director, said: "The gallery has been a huge success since its opening in November and I am delighted, though unsurprised, to hear it has already attracted 100,000 visitors.
"It is so important that we create world-class experiences, events and attractions to keep up with the ever-changing visitor demands."
GALLERY: First look at long-awaited Aberdeen Art Gallery revamp