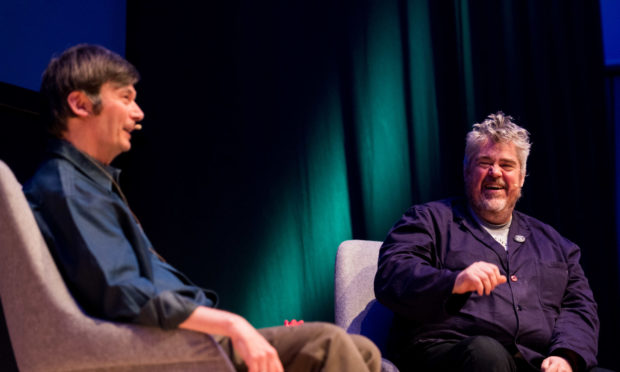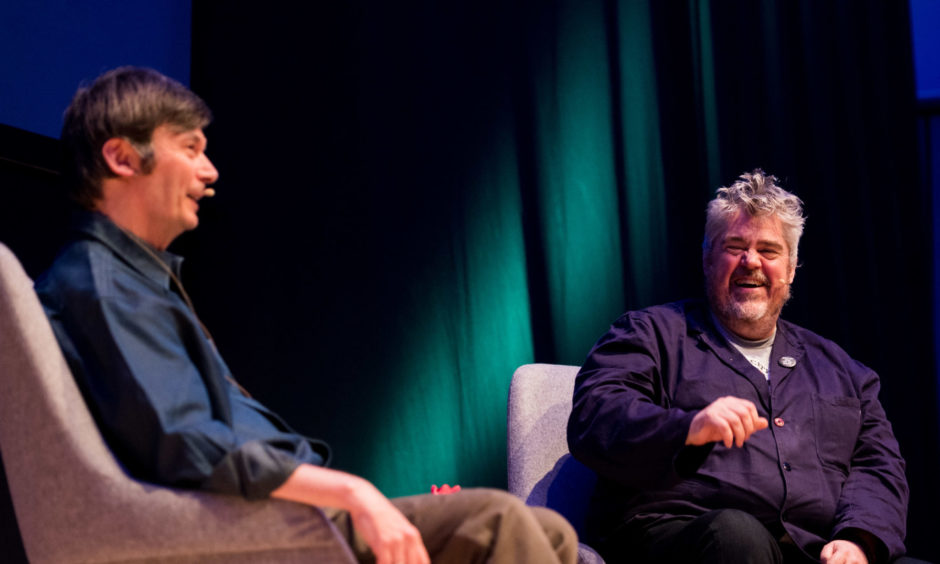 Aberdeen's international crime writing festival came to a close last night with organisers "delighted" by its success.
Granite Noir attracted about 12,000 people to events across four days as the festival recorded a 33% increase in ticket sales.
Scotland's own Ian Rankin headlined the show and even stopped off at the Kirkgate Bar for a few pints after asking for recommendations on twitter.
In Aberdeen. Hotel can't check me in until 3. Local knowledge: best pubs please… pic.twitter.com/7N3OEG8YX8

— Ian Rankin (@Beathhigh) February 22, 2020
Other highlights included appearances by US Author Sara Paretsky, Rivers of LOndon author Ben Aaronovitch, Belfast DJ David Holmes and Dr Kathryn Harkup, who explored the science of poison.
As well as a variety of crime fiction events, those attending the festival also enjoyed a courtroom drama, writing workshops, walking tours and escape room activities.
There was a lot of national attention for one exhibition in particular.
Exhibition on female criminals throughout centuries as part of annual Aberdeen crime writing festival
Outcasts: Women, Crime and Society was a free exhibition drawn from city and Aberdeenshire council archives.
It brought visitors flocking to the Lemon Tree and Music Hall to see it.
Aberdeen Performing Arts chief executive, Jane Spiers, said: "Granite Noir has captured the imagination of the city and put Aberdeen on a world stage.
"It has been a huge hit with audiences and artists alike.
Phill Jupitus getting ready to quiz me at a packed Music Hall in Aberdeen… pic.twitter.com/r3fHfBLFQf

— Ian Rankin (@Beathhigh) February 23, 2020
"This is the fourth Granite Noir and audiences have tripled since we started out in 2017.
"We're genuinely thrilled that so many people have come along from far and wide.
"Support locally for Granite Noir has been terrific too. Our local audiences are our biggest ambassadors.
"It's a really ambitious festival to stage across the city and we can't thank our partners and collaborators enough."
Aberdeen City Council culture spokesperson Councillor Marie Boulton added: "This year's festival of crime fiction – and crime fact – has been an unqualified success and it's absolutely fantastic to see Granite Noir go from strength-to-strength and become a much anticipated event in the local, national and European cultural calendar for the crime cognoscenti.
"It has been an amazing long weekend and we can't wait to work with our partners on taking on the Herculean task of trying to top it next year."
The festival welcomed 59 speakers from nine countries including the USA, Iceland and Norway, as well as some stellar home-grown talent.
Audiences enjoyed 40 events spread across nine venues around Aberdeen.