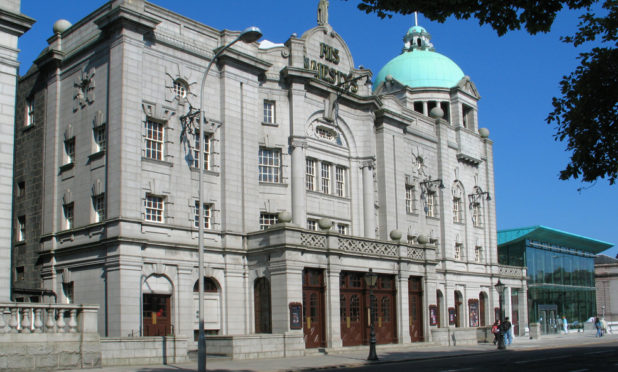 North and north-east theatre bosses have welcomed the announcement of a £10 million fund to support the industry – but say their future remains uncertain.
Culture Secretary Fiona Hyslop yesterday announced the package designed to help venues which have had their takings wiped out by the pandemic.
She said the Performing Arts Venue Relief Fund would help businesses prevent insolvency in the current financial year, and avoid redundancies for specialist core staff.
Ms Hyslop said: "Our performing arts venues effectively had to close overnight, with an almost complete loss of income. There is no doubt that in doing so they saved lives, and for that I am extremely grateful.
"As we navigate our way through the pandemic, we know physical distancing is vital to ensuring that we do not see a second wave of infections, but we recognise the difficulties this presents for those in performing arts.
"This dedicated fund will be a vital lifeline to help performing arts venues continue to weather the storm. We are also actively considering support for grassroots music venues."
James Mackenzie-Blackman, chief executive of Eden Court in Inverness, described the package as a "lifeline" but said there was still a "long way to go" before he could be confident about the future.
He said: "The situation was really grey for us. We generate 88% of our income ourselves and that income just completely disappeared overnight, so it's been a fight for survival.
"There is still a lot to be understood about what the future looks like.
"The future for Eden Court is totally reliant on our loyal audiences coming back when we do reopen our doors and I think one of the things I have been increasingly aware of over the last few months is that the biggest risk to Eden Court will be the moment that we do decide to reopen.
"In that moment, we will be exposing ourselves to a high degree of risk and we will be needing people to walk back through the doors.
"This announcement from the government will definitely get us on our way but let's be clear, there is still a really long way to go."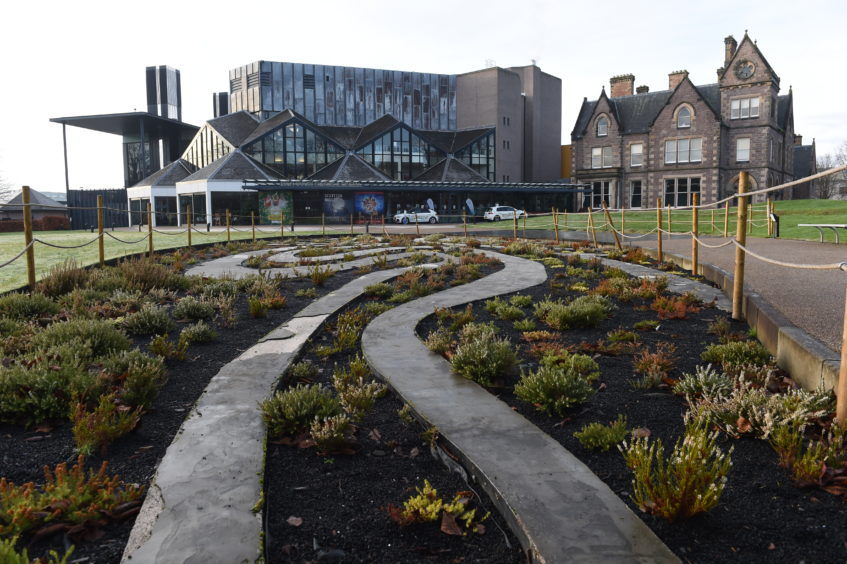 Mr Mackenzie-Blackman added: "We are not just an organisation for Inverness. We are an organisation for the whole of the Highlands.
"There is clear evidence from our box office data that people are coming from far and wide across the Highland region to visit Eden Court and that's really important."
Aberdeen Performing Arts, which runs Aberdeen Music Hall, His Majesty's Theatre and The Lemon Tree, also extended a cautious welcome.
The organisation' chief executive, Jane Spiers, said: "We look forward to finding out more details of the scheme.
"When we closed our venues on March 16 and furloughed 280 staff, we lost over 88% of our income overnight for the foreseeable future.
"Over the last few weeks we have been battling insolvency, but we have never given up on protecting our workforce and on our determination to reopen our doors, bring our venues back to life and welcome back our loyal audiences to see work on our stages again.
"We have been overwhelmed by the amazing support from our audiences, with their donations and messages of support, that have lifted the spirits of our team and kept us going.
"We are not out of the woods yet, and it will be a while before we are back on our feet, but this gives us hope for the future.
"This announcement from Scottish Government recognises that we are a vital part of Scotland's fabric and culture, contributing to creative communities and an inclusive economy.
"It is a big step in the right direction towards protecting the future of the cultural sector and safeguarding jobs."
The money for venues unable to reopen yet due to the impact of coronavirus is part of the Scottish Government's £185 million Business Support Fund and is also expected to increase opportunities for commissioning freelancers.
Stressing she is determined that Scotland's performing arts venues will "survive and be able to thrive again", Ms Hyslop called on the UK Government to announce major investment in the sector through use of its financial powers, such as borrowing capability.
Creative Scotland will operate the new fund and is expected to announce more details shortly.
Chief executive Iain Munro said: "We welcome this £10 million from the Scottish Government which will provide a critical injection of cash to help meet the immediate needs of performing arts venues in Scotland which have been so badly impacted by the Covid-19 pandemic.
"It is significant, welcome and demonstrates the Scottish Government's continued commitment to culture – but we also recognise that organisations and individuals working across the wider cultural sector are facing extremely challenging circumstances which, in some cases, threaten their long-term viability.
"We will therefore continue to work closely with both the Scottish Government and other partners to explore every possible avenue for further support."
The Federation of Scottish Theatre said its members have lost around 70% of turnover since the virus hit.
Its co-chair Rhona Matheson said: "The Performing Arts Venues Relief Fund will benefit our sector ecosystem, helping to secure jobs and livelihoods wherever possible all over the country."
Scottish Greens culture spokesman Ross Greer also welcomed the move, but warned "it will only buy venues more time, not prevent their closure entirely".
He added: "We risk a post-Covid normal with cultural deserts across much of Scotland if venues close on the scale we're currently facing.