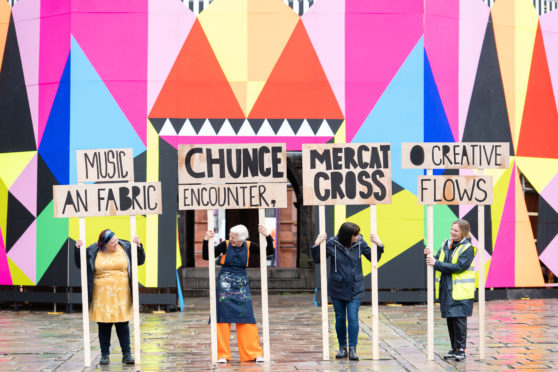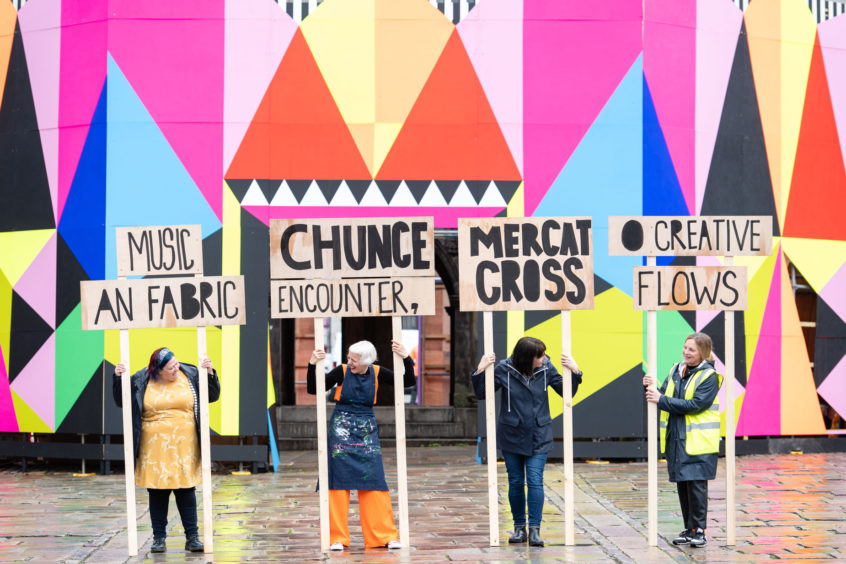 Funding announced for arts and culture industries has been welcomed, but must be distributed evenly across Scotland to have any real impact, experts have warned.
Creative sectors in Scotland are to receive more than £107 million from the Scottish and UK governments to help deal with the financial ramifications wrought by coronavirus.
Arts organisations, musicians, venue owners, promoters and those with ties to the creative arts sector have highlighted the "disastrous" consequences faced because of the lockdown, ahead of an announcement of more than £1.5 billion by the UK Government on Sunday.
The Scottish Government awarded £10 million to the sector last Friday, which on Monday First Minister Nicola Sturgeon confirmed would be added to the £97 million Holyrood can expect in Barnett consequentials as a result.
Money should go beyond the 'central belt'
Ms Sturgeon gave reassurances the money would be given "in full" to those organisations which need it most and promised it would not be consolidated to the central belt.
It comes after it Creative Scotland was forced to deny  a "central belt bias" after figures showed it had not directly created any roles outside of Edinburgh or Glasgow in more than six years.
Artists in Tayside and the North East welcomed the announcement of funding, but noted the disparity in how money was allocated across the UK and Scotland.
Laura McSorley, a trustee of the Dundee art collective Generator Projects, said many in the arts industry would feel "multiple effects" of funding cuts, with the majority of organisations being volunteer led.
She said: "The £1.5 billion funding announcement to protect arts and culture from the impact of Covid-19 is a necessary and valuable gesture from the government.
"To be able to consider the impact of  how the funds will help depends on how they will be disseminated — for example, through local government leisure and culture departments or through creative funding bodies like Creative Scotland or Arts Council England.
"If you look at the expenditure of Arts Council England (£947 million in 2017/18) compared with that of Creative Scotland (£89 million in 2018/19), there is an enormous difference in how the funds are distributed UK-wide and, again, beneath that, funds tend to be focused towards the central belt and London.
"Personally, I think these funds will benefit organisations that draw revenue from tourism.
"It also seems like the fund is enough to keep England afloat but I'm not sure if it's enough to support Scotland, Wales and Northern Ireland too.
"Grassroots and artist-run activities are vital to the ecology of the creative industries, as they nurture future artists, leaders and creators.
"As a small artist-run initiative our labour is voluntary and often taken advantage of and these artist-run organisations are closest to the edge of no return.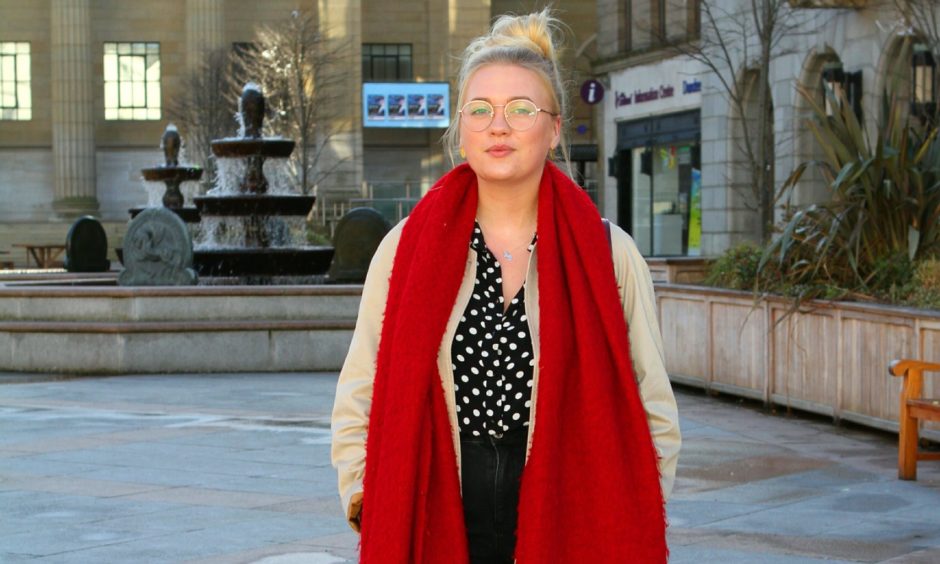 "The politics of the artist-run organisations are much like that of some kind of idealistic gift economy, where there is little room for philanthropy and large donations to stay afloat."
She added: "Also, it is worth considering most creative practitioners make income through hospitality and retail work, meaning they are feeling an impact more severely than others.
"I myself volunteer in the running of Generator Projects but also work two jobs in retail and hospitality.
"There is definitely a fear of losing our funding and with that our ability to support artists and creators.
"This finding could change that, of course.
"Outwith the central belt organisations receive less funding – for example, transmission in Glasgow has access to double the budget that Generator does.
"There are hundreds of artist-led organisations in Dundee, Aberdeen, Inverness and the North East and they need to be considered during this time.
"Small organisations cannot afford the safety measures that are being taken by larger ones and this may be damaging as they will have to be closed for longer."
Musicians and music venues hugely important
Gary Moore, lead singer in Scottish band Echo Machine, took part in a recent campaign calling for more support for the live music industry.
The campaign, which was supported by acts including KT Tunstall, called for action to save not just musicians, but those in the "supply chain" of the music, arts and creative industries.
He said: "It is brilliant news that the government have listened to the concerns of the industry.
"There's probably a stereotype of musicians and creatives types as being layabouts but the figures don't lie.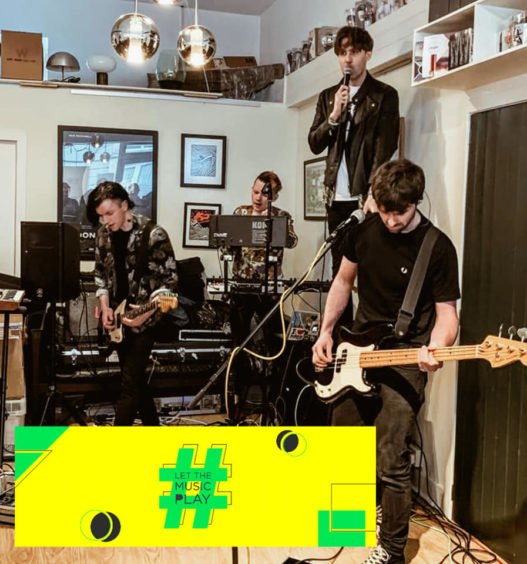 "When we think of anything related to 'the economy' our minds probably conjure up an image of pink-faced men in shiny suits, waving spreadsheets around and speaking an unintelligible language of rates and percentages, but the reality is much more diverse.
"The live music industry brings in a ton of money and employs hundreds of thousands of people.
"Music and the arts in general add an enormous amount to the UK economy. I suppose we now just need to hope the money is spread around to the places where it is most needed.
"Hopefully, in Scottish terms, the north isn't a mere afterthought once the traditional cultural capitals have had their fill, as is so often case."
This was echoed by Alex Smith, project manager for XpoNorth, a Highlands and Islands organisation that works to support local creatives and businesses by helping connect and advise practitioners across the creative industries.
He said: "This money announcement is absolutely welcome. We are really keen to see more geographic diversity in funding, especially when you consider the Highlands and Islands is roughly equivalent in size to Belgium, so there is a diversity within the region itself.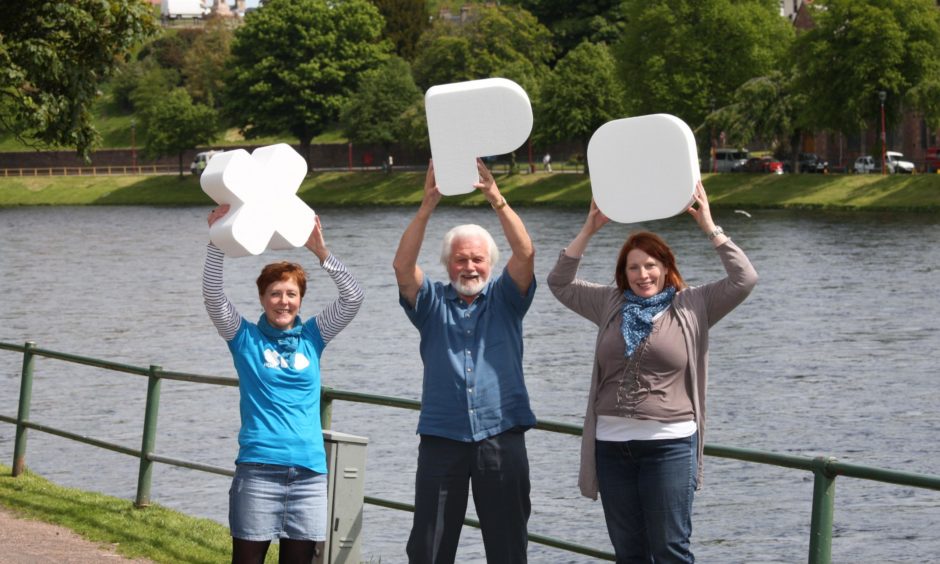 "There is a network across the Highlands and Islands that will need this money; it is not just venues but the whole supply chain industry and skills network that supports it and is based and operated in this region.
"Work done means Highlands and Islands is an attractive place for larger touring acts to visit, including at Inverness Ironworks.
"But just as important are the smaller, rural venues that support and boost local economies and businesses; it is important the diversity in geography is realised – what works for Inverness might not work for Orkney or the Western Isles.
"It is important how this funding is allocated, to make sure it is spread fairly."
More to be done
On Monday night, more than 500 arts buildings across the UK will "light red" to highlight the "emergency" faced by the creative sector.
The Whitehall and Rep theatres in Dundee, Perth Theatre and McCaig's Tower in Oban will all take part in the awareness "light up".
Peter Heath, managing director of the Professional Lighting And Sound Association (PLASA), noted the "supply chain" of the creative industries, like lighting designers and venue producers, can be left out of funding packages.
He added: "While the rescue package indicates some progress in addressing the UK's cultural catastrophe, there is still a vast amount of more tailored support needed.
"There are thousands of businesses and people involved in live productions, outside of theatres, who are not being taken into consideration and do not know when they will be returning to work.
"The #LightItInRed campaign is a warning to the government, that we can expect the production ecosystem to collapse before spring next year unless we see an extension of the furlough scheme, capital grants and the self-employed income protection scheme, at the very least."
Important for everyone
North East MSP Bill Bowman said he was writing to Tayside and North East arts organisations to "make them aware the UK Government knows they are struggling".
He added: "We just need that money passed on in full and on an equitable basis, to spread the benefit as far as possible – not just in the central belt.
"The talent and creativity of Scottish arts organisations is renowned throughout the UK and internationally.
"I know they have the creativity and resilience to bounce back better than ever with the right support."
Ms Sturgeon said art and culture funding was for "every corner" of Scotland.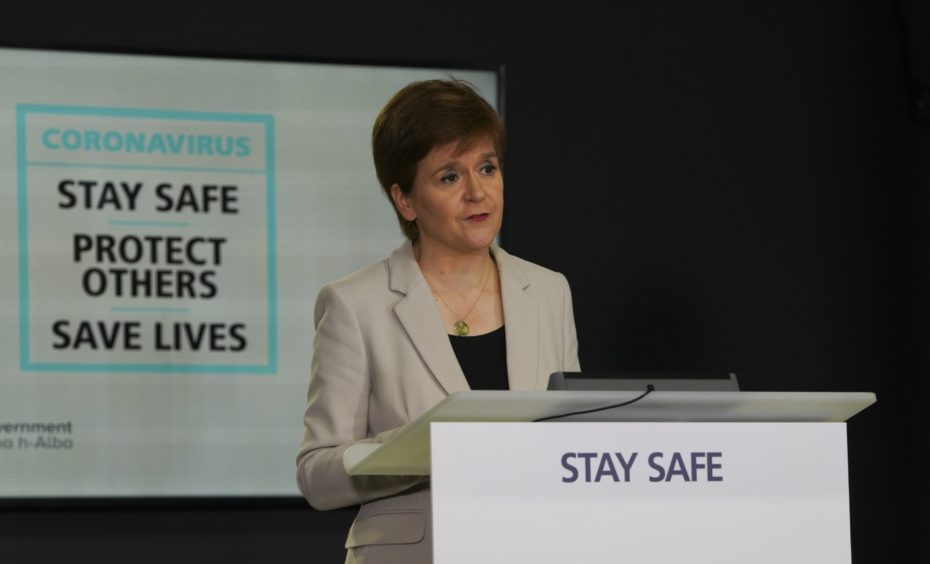 She said: "We announced on Friday we would make £10 million available and continue to lobby the UK Government for additional funding, so I see (the £97 million announced) on Sunday night as additional funding.
"We will take some time — not too much time because the money needs to start flowing as quickly as possible — to discuss with the sector how it can best be used.
"Arts, culture and heritage is important in every part of our country, not just in our cities, but every corner of our country.
"It is important this funding supports art and culture in every part of this country and we will be determined to make sure it does."