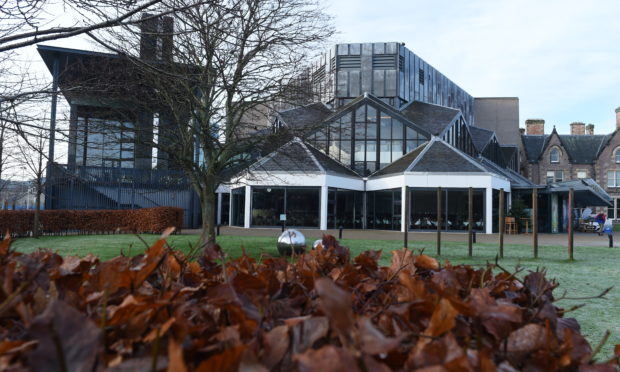 Performing arts venues across the north of Scotland have been awarded more than £2 million to help them stay afloat.
The Scottish Government has set aside more than £12 million in total to support businesses in this industry that cannot yet re-open due to the pandemic.
It says the money will "remove the threat of insolvency" while allowing key staff to return from furlough and increasing opportunities for artists.
Eden Court in Inverness and Aberdeen Performing Arts have both received £750,000 for this.
Funding has also been awarded to An Lanntair in Stornoway, Comar in Tobermory, Shetland Arts Development Agency and The Barn in Banchory.
Ian Munro, the chief executive of Creative Scotland, said work is underway to identify others in need of cash.
He said: "This funding for performing arts venues is much needed and will help organisations tackle these challenges, but we are aware that budgets are finite and it is not possible to provide financial assistance to every organisation through this route at this time."
Culture Secretary Fiona Hyslop added: "Our performing arts venues effectively had to close overnight, with an almost complete loss of income.
"There is no doubt that in doing so they saved lives and for that I am extremely grateful."
---
The full list of recipients:
Aberdeen Performing Arts, (Aberdeen), £750,00
An Lanntair, (Stornoway), £100,000
Beacon Arts Centre, (Inverclyde), £114,000
CCA: Centre for Contemporary Arts, (Glasgow), £214,500
Citizens Theatre, (Glasgow), £100,000
Comar, (Tobermory), £119,000
Dance Base, (Edinburgh), £256,200
Dundee Repertory Theatre, (Dundee), £480,907
Eden Court Theatre and Cinema, (Inverness), £750,000
Horsecross Arts, (Perth), £749,900
Macrobert Arts Centre, (Stirling), £485,213
Pitlochry Festival Theatre, (Pitlochry), £400,000
Platform, (Glasgow), £75,400
Royal Lyceum Theatre Company, (Edinburgh), £750,000
Shetland Arts Development Agency, (Shetland), £247,582
The Barn, (Banchory), £105,000
The Storytelling Centre/TRACS, (Edinburgh), £213,000
Tramway, (Glasgow), £549,000
Traverse Theatre, (Edinburgh), £500,000
Tron Theatre, (Glasgow), £499,849