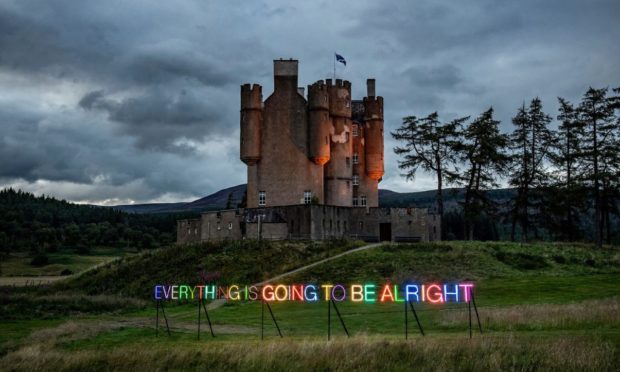 A vibrant multi-coloured artwork has gone on display at a north-east landmark.
Martin Creed's neon piece, Work No 3435 Everything Is Going To Be Alright, has been unveiled in the grounds of Braemar Castle.
The Turner Prize winner created the sign to celebrate the reopening of nearby The Fife Arms hotel, which is decorated with more than 14,000 pieces of art.
Creed has used the phrase "Everything is going to be alright" as the basis for several pieces since 1999.
He said: "I was thinking about how if someone offers you a few words of comfort when you are distressed – even if the words are empty because there is not anything to back them up, it can be comforting.
"No-one can say everything is going to be alright, but despite that, many times in my life I have been very comforted by people saying something like that to me."