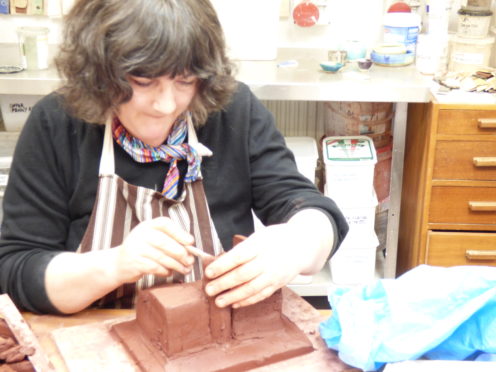 Following a successful reopening at the weekend, Garioch Heritage Centre is to host a North East Open Studios (NEOS) exhibitor for the second consecutive year.
This year the centre will be exhibiting the ceramic artwork of Judith Glennie, which the artist says "makes use of vibrant colour, humour, varied materials, and draughtsmanship, illustrating stories from Scottish folklore as well as commenting on current issues".
Her work will be open for public viewing at the centre on Saturday, September 12, and from Tuesday, September 15 to Saturday, September 19, from 10am to 4pm.
Café Loco will also be open during that time.
Despite participant numbers being down this year due to Covid-19, the NEOS team is going ahead with its "open studios" event, which will run from Saturday, September 12 to Sunday, September 20.