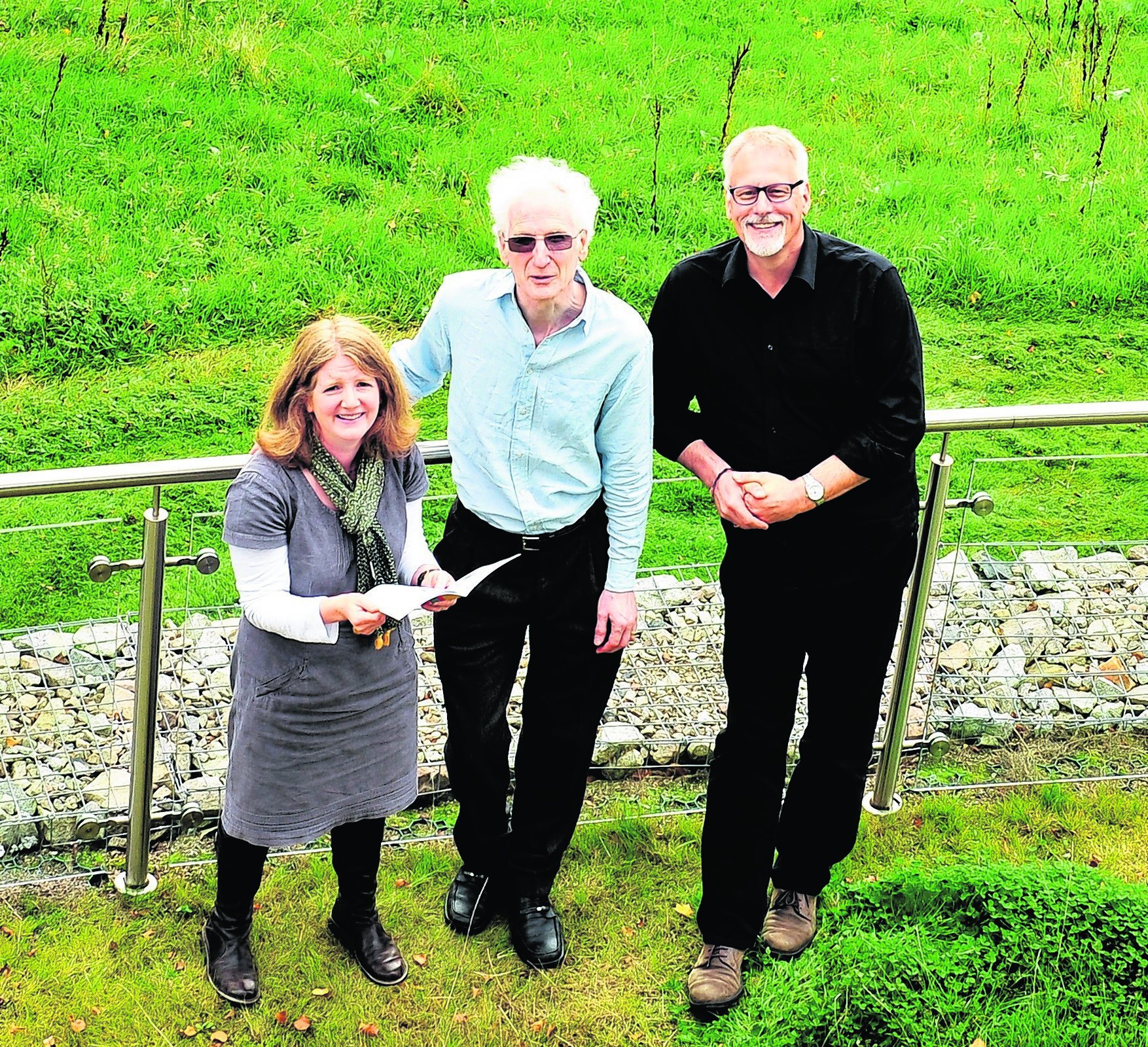 New music might seem scary, but it doesn't bite, as Sound Festival director Fiona Robertson tells Andrew Youngson
Ten years ago, Fiona Robertson commissioned a project which brought together lauded Scottish composer James MacMillan with the people of north-east Scotland.
The centrepiece of the inaugural Sound Festival, the project involved local professional musicians, semi-professionals and amateurs of all ages gathering for an intensive day-long workshop. Together, they explored and learned a new composition by MacMillan and, by that evening, performed it as conducted by the man himself.
This month, as Scotland's festival of new music celebrates its 10th year, that initial project still encapsulates everything that Fiona, as director, set out to achieve – to create a hub where musicians, enthusiasts and total newbies can come together in open collaboration with the art form.
The fact that this has been running so successfully for 10 years feels "slightly unreal" for Fiona.
"It seems like yesterday; I remember very clearly when we started it all off," she told me, as we sat together in the very office space within Banchory's Woodend Barn where the idea for the first year's project came about.
"And the model that exists now is actually very similar to where it began. I mean, we had about 27 concerts in the first year, and that's grown to 47 or so now, but it feels similar to that first year."
The size, format and theme has been revised and honed each year, but the aims have remained constant, she explained. But then so have the challenges.
Defined in its most simple terms as the cutting and creative edges of music, new music has never been an easy one to market. By its very nature, it is outside of the mainstream, and so encouraging people to engage with it can be tricky.
"It's never going to be easy, because it's new music. You're going to have to encourage people to take that risk, and to be curious to try things that might be slightly outside their comfort zones. That will be a permanent issue," Fiona said honestly.
"I think there's a huge amount of commitment comes from doing this. But satisfaction, too, in seeing new pieces. And when people enjoy it – or they don't, but find it at least interesting – it's great. It's very different to people listening to things they love already. With these pieces, you are asking people to go a bit further."
Fiona and her team have made marvellous headway in this effort to increase engagement and accessibility. Creating opportunities for artists to explain what they do always helps. Take this year's programme: accessibility runs in great streams through Sound's 2014 lineup, from the interactive Promenade concert in association with Aberdeen Art Gallery and DanceLive this Saturday25th Oct, to the post-performance talk by Alasdair Roberts and Ross Whyte's electro-musical collaboration being performed at Braemar on Sunday26th Oct, to the Red Note Ensemble's family-friendly Indian-Scottish fusion performance at Tarland on November 1.
"It does help for people to get an insight," said Fiona.
"They can learn that they don't need to be scared, and that they're allowed to not like it. But people can be scared of contemporary music, just as they are scared of contemporary art."
Audience engagement in mind, this year's theme centres on cross-cultural music – namely "new approaches to traditional music". This means there is plenty of Scottish traditional music being used as the basis for new experimental forms, such as in the performance by new music group Ensemble Thing at Aberdeen Art Gallery on November 1. This afternoon performance features a world premiere from Glasgow composer John De Simone, whose piece Independence explores Scottish national identity through mixing musical genres, spoken word, electronics and Ensemble Thing's musicianship.
Beyond our borders, traditional music from Argentina, India and France are also among the cultures to get the "new music treatment". Particularly close to Fiona's heart this year, for example, is the performance by Orchestre d'Auvergne and Red Note Ensemble. Aided by Aberdeen City Council's Twinning Fund, this special World War I-inspired collaboration features musicians from Scotland, and those from the Granite City's French twin, Clermont-Ferrand.
For Fiona, it is projects like this, which she and her team have put the most work and time behind, that are the most special. And if that underlying aim of increasing audience engagement is met – as it was with the project in Sound's first year – then she has done her job.
"There are two sides – the performance side, and then we have always wanted to have locals involved as much as possible. Those sorts of events are really close to my heart," she said.
"So the Clermont-Ferrand project is similarly more than about new music. There's more to it than just listening to the music; although, of course, that's hugely important, too. We all think that's really important, and are always trying to make things as high quality as they can be. But it's not always the final performance that is where that quality comes from; it comes from the process, too."
The 2014 Sound Festival runs from today23 Oct to Monday, November 10, in venues across the region. For full programme information, visit www.sound-scotland.co.uk or call 01330 826526.