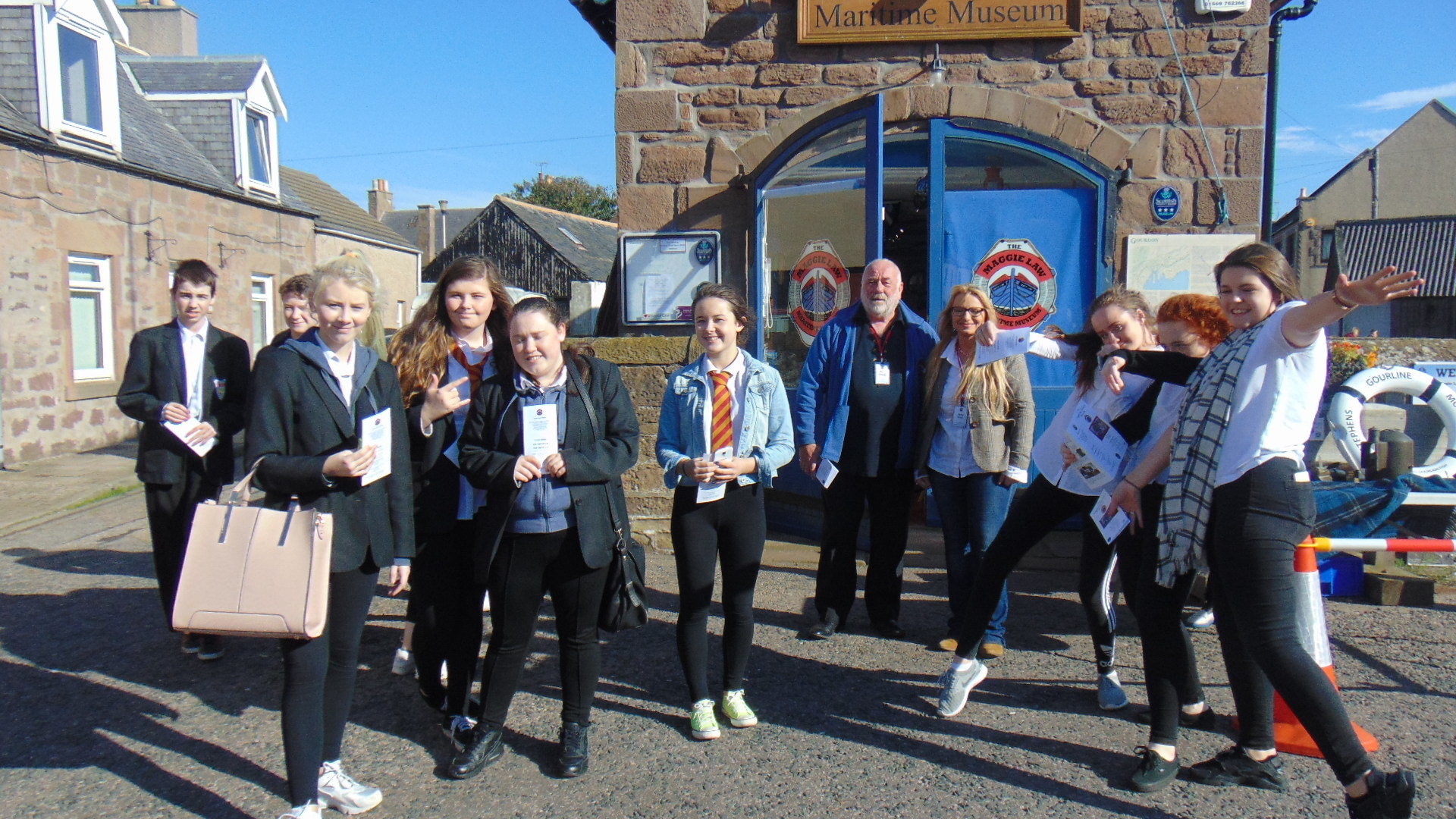 The sea air at one of the north-east's most scenic working harbours has provided the perfect inspiration for a group of art pupils.
Youngsters from Kincorth Academy in Aberdeen spent a day touring the fishing village of Gourdon, chatting to fishermen and exploring its fish processing houses.
During the trip, organised by the school's expressive arts department and Gourdon's Maggie Law Maritime Museum, the pupils also saw the hard graft required to bring such products as haddock, salmon and shellfish to the dinner plate.
It also included a guided tour of the harbour and its processing houses and an exhibition of how crabs are processed and dressed for the market.
The 14 pupils – who met local artist Jacky Niven on the trip – will now turn their experiences into art work relating to maritime heritage, and the north-east's fishing industry past and present.
Working from photographs taken on the day, the youngsters will transform their experiences into drawings and other works of art in the classroom.
Dave Ramsay, project director of the museum, said he hoped other schools would follow suit and come visit the village.
He added: "We have a proud track record of working with schools and projects, but this was just so different.
"We have a thriving community of artists in Gourdon, and this was a terrific way of introducing each to the other, and also offering pupils a variety of new, cultural, heritage, and artistic experiences."
He said he hoped the success of the trip would "be inspirational and motivational for other schools to work with the museum for the advantages of maritime heritage".
Kincorth Academy art teacher Jim Duffy said the trip had been "an inspiration".
He added: "The trip was a very valuable experience for students; providing a context for their work. Mr Ramsay's eloquent descriptions of the dangers of fishing the North Sea and how a community can come together to solve problems was an inspiration."