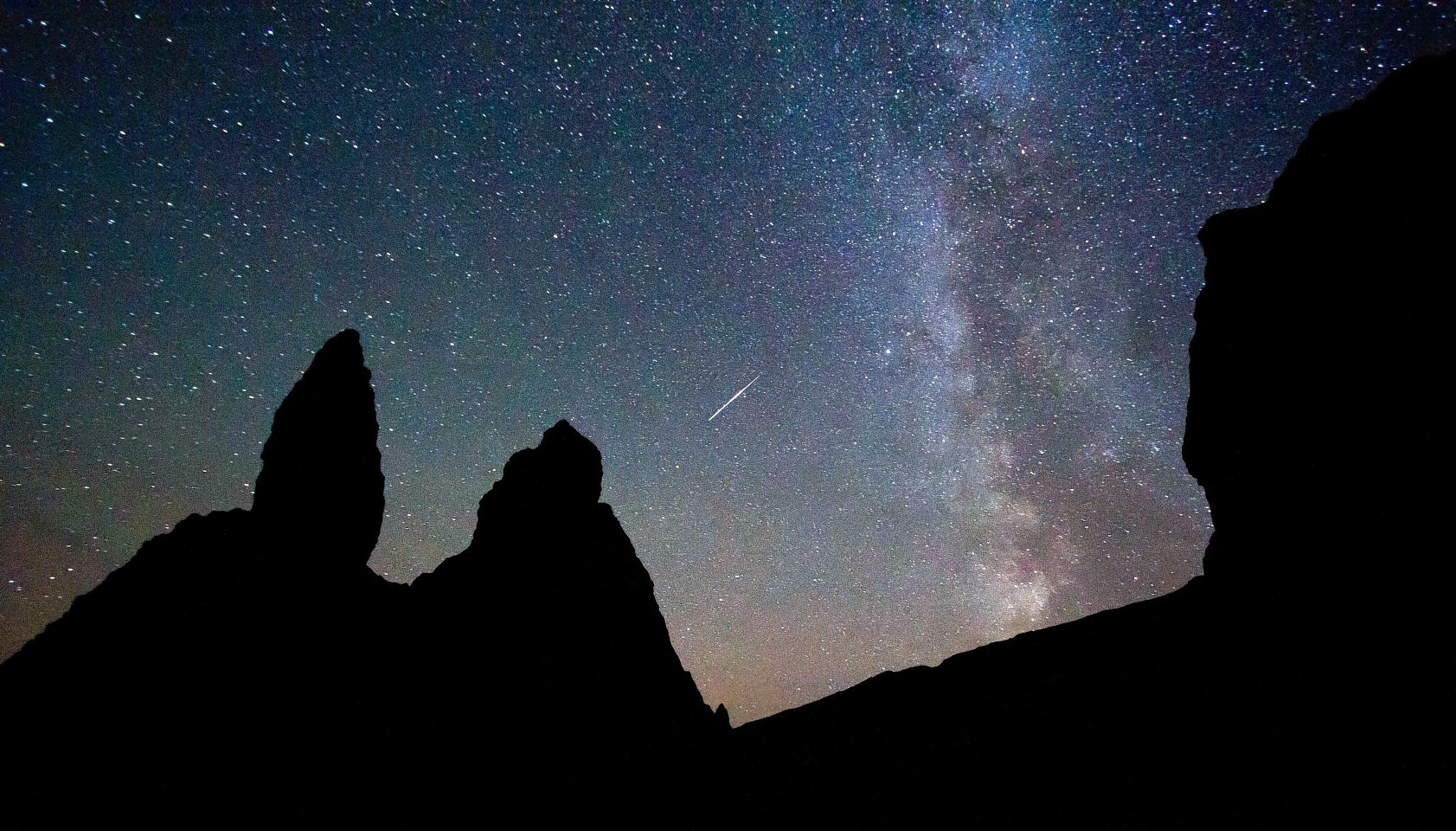 A talented Aberdeenshire mother and son inspired by the stunning aurora of Scotland's night sky have channelled their creative talents into a one-off exhibit.
Morag and Ryan Stevenson have combined forces to create the Kindred Spirits exhibition at Stonehaven's Gallery at Fifty Five, which brings together her oil paintings of the Northern Lights and his stunning photographs of the natural wonders.
Landscape artist Mrs Stevenson and her son, of Findon, were both inspired by the light displays they witnessed on a summer holiday to the Isle of Harris.
During the trip, 25-year-old Mr Stevenson would set out every night to find new spots to capture the aurora using both film and digital technology.
Meanwhile his mother, 52, would go off on her own trips armed with a sketch pad.
Mr Stevenson is an apprentice pipe-fitter by day and initially started taking photographs as a hobby, and now spends many of his nights and weekends taking pictures of the night sky.
The exhibition combines images and paintings from their trip to Harris with others taken across other parts of Scotland, including Ullapool and Aberdeenshire's own Cairn O'Mount.
Mrs Stevenson – who also works at the gallery – said: "We're just both into doing the same thing, Ryan with his photography and me with my painting.
"He has always gone off on his own and taken photographs. I just managed to persuade him to do his exhibition. There are photographs from all around Scotland. Mine are more from Harris.
"Ryan was just blown away by the scenery in Harris. I was sketching all the time. We went with separate cars so we could do our own things. He is good at discovering places."
The exhibition will be at the gallery on Allardice Street until Saturday, November 7.