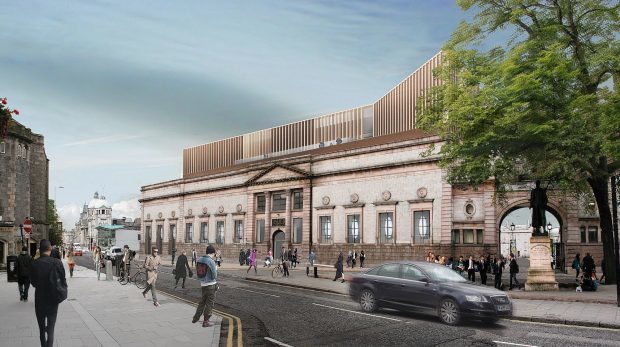 Aberdeen's art gallery will be covered in a new shroud urging more donations as council chiefs ramp up their efforts to bring in the remaining millions for its ongoing redevelopment.
A wrap which features the words "Invest in Art and Music – It's Your Gallery" will be draped round the building from the end of June and will remain in place until the new gallery and Cowdray Hall open in November next year.
The £30million redevelopment project is being funded through a combination of £10million from the Heritage Lottery and £10million from council funds.
The remaining £10million is expected to come from a public fundraising campaign which the council hopes will be boosted by the installation of the wrap.
Around £600,000 has so far been raised with work scheduled for completion next winter.
The ambitious work will include a renovation of Cowdray Hall and the Hall of Remembrance and council chiefs believe that when it is finished next year, the Granite City gallery will be among the "best regional galleries in the world".
Bosses at the local authority have recruited north-east percussionist Dame Evelyn Glennie as the face of the campaign and are in talks with renowned forensic anthropologist Sue Black to bring her expertise to Aberdeen.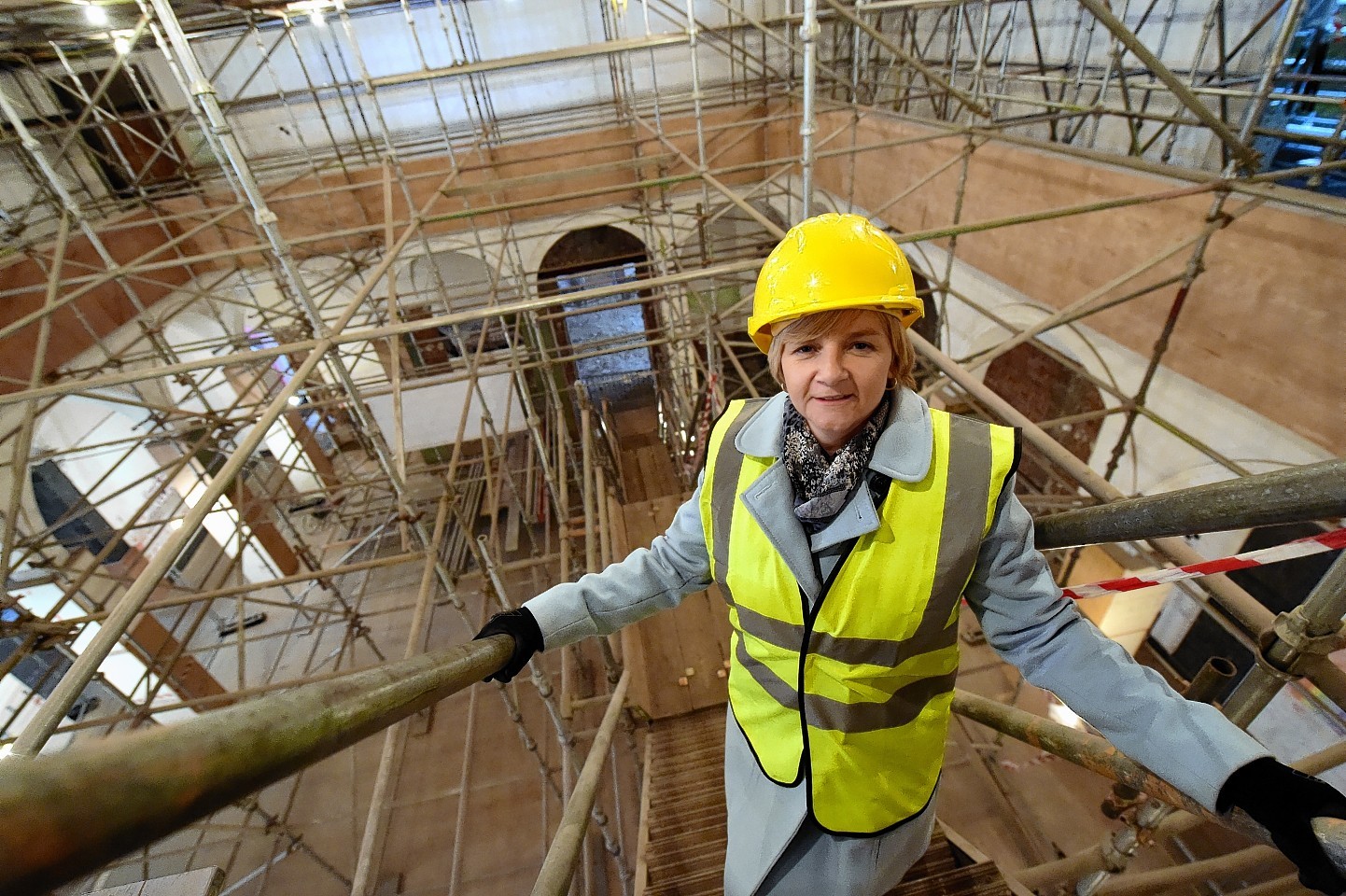 Council leader Jenny Laing said: "The premise of the fundraising campaign is that we help reignite a passion among the people of Aberdeen for art, music and culture.
"We believe that this incredible redevelopment of what is truly the jewel in Aberdeen's cultural crown, will help citizens rediscover the wonder of art and culture."
She added: "Although the city's collection has been on show in other venues such as Drum Castle, I believe that people have really felt a huge void since the gallery has been closed for the work being done.
"It has reinforced the need for a global city like Aberdeen to have a world class facility – and that is what the new improved building with its 21 new gallery spaces will give us.
"The beauty of this fundraiser is that it gives each and every one of us an opportunity to take a personal stake in the new gallery and become gatekeepers for culture in this city. We are building a cultural legacy for our children and our children's children which will endure for generations."
"Press & Journal readers have already answered the call and donated money in their droves, but there is still a long way to go."