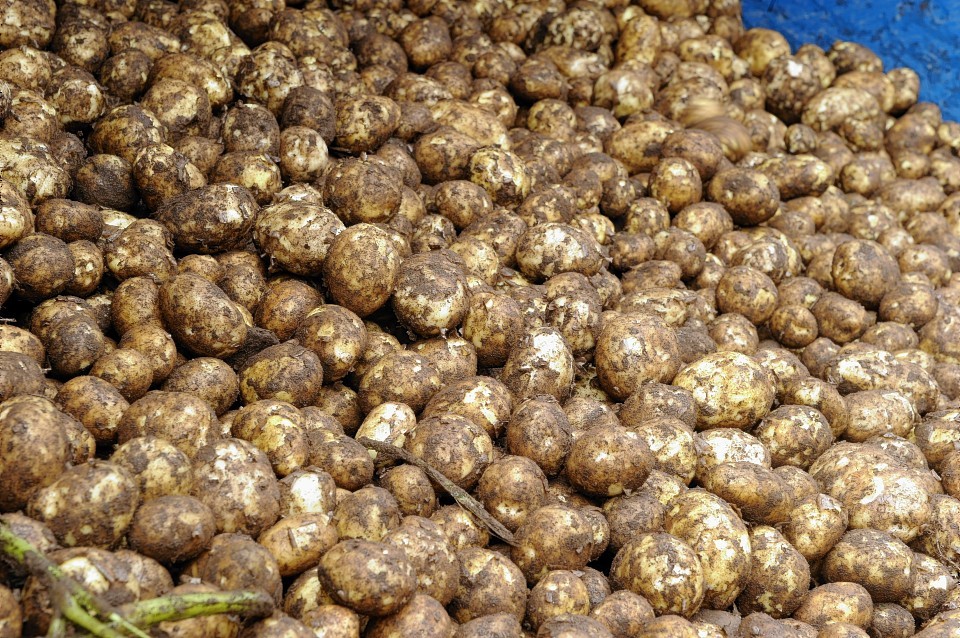 Scottish seed potatoes could soon be found growing on Kenyan farms following the establishment of a new bilateral trade agreement.
Rural Economy Secretary Fergus Ewing, who announced the trade deal at AgriScot, said the potential market demand for Scottish seed tatties in Kenya was significant.
"Kenya grows around 160,000 hectares (395,360 acres) of potatoes annually but only 2% of this is grown from certified seed potatoes," said Mr Ewing.
"This agreement with the Kenyan Government will enable farmers to access high-quality Scottish seed potatoes that are free from disease, potentially improving Kenya's potato crop health and yield."
Farmer levy board AHDB, which secured the deal in conjunction with Government, said it offered an "exciting new opportunity for the £167million Scottish seed potato sector.
The organisation's head of crops export market development, Rob Burns, said: "The seed potato sector is already particularly successful at exploiting overseas markets with roughly 30% of the crop exported abroad and this agreement will only enhance our reputation for quality and high health."
Around one fifth of all Scottish seed potatoes are exported to non-EU countries, with the remainder heading to farmers within the UK and Europe.
Mr Burns said the Kenyan market was worth around £50million a year, and at present the only other country able to export seed potatoes there was the Netherlands.
He said Scottish exports could begin as early as April next year.