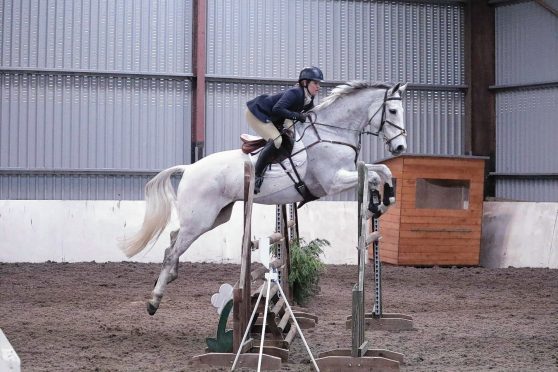 Local riders headed to the Cabin Equestrian Centre, Inverurie, to compete at the Stirlingshire Saddle Fitters arena event.
British Eventing coach educator for Scotland, Les Smith, designed the course of 16 show jumps and cross-country fences.
Fighting off 20 starters to win the intro class was Aberdeenshire rider Holly Burton and Wang Dang Delta, who were the only combination in the class to ride a double clear. Following close behind for second place was Kara-Louise Milne and five-year-old Romantika.
Local rider Sue Hendry and Latchlifter won the pre-novice class with Aileen Field and Budstar taking second place.
Inverurie-based Caitlin Padfield enjoyed a successful competition with two horses, winning the novice class on Quincy IV and taking both second and third place in the open intermediate class on Chapel Down and Quincy IV respectively. Caitlin and Chapel Down also secured second in the open, behind Jessica Fox and All Saint who headlined the class.
Taking the 1.10m open intermediate title in her first competition since 2015 was Banchory-based Annabel Sall on her own Nordic Diamond Dan.
Findon Riding Club has organised professional Scottish event rider Wills Oakden to visit for a weekend of teaching and an evening demonstration. Wills will teach at Tillyoch Equestrian on April 1, with the demonstration taking place on March 31, at World Horse Welfare Belwade Farm, Aboyne.