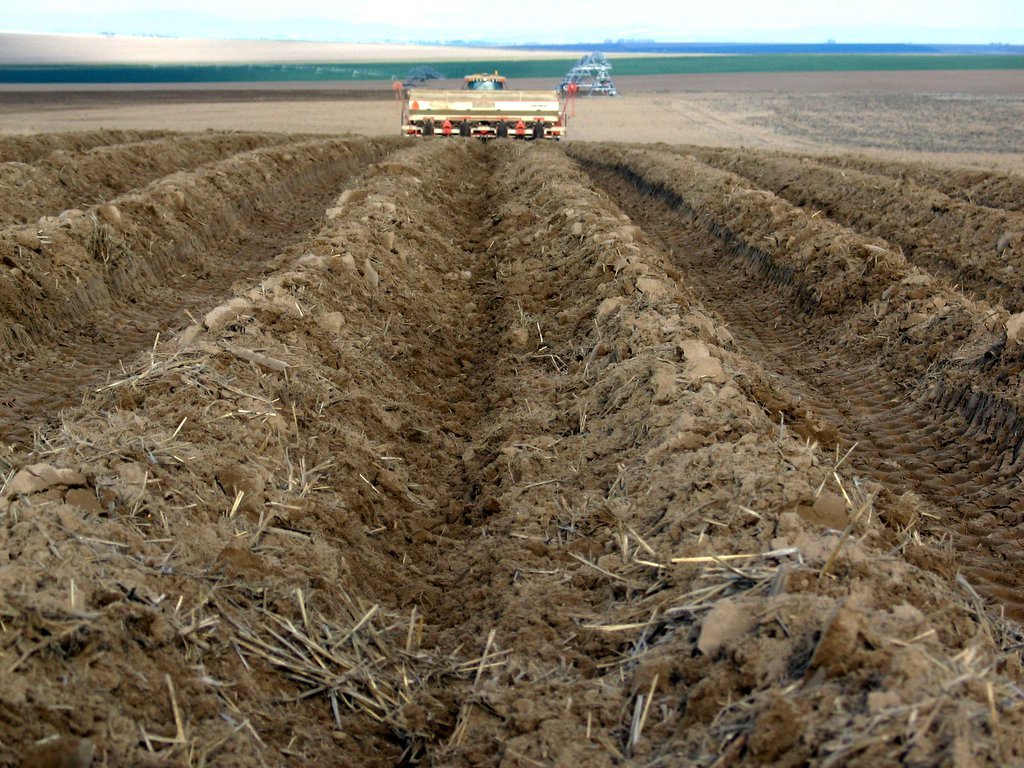 Scottish potato growers could cut costs and increase yields by reducing tillage operations in the planting process.
That was the message at a meeting of Scotland's potato monitor farm at Coupar Angus yesterday.
The Strategic Potato Farm Programme, or SPot as it is known, is hosted at Bruce Farms, Meigle, Perthshire.
Findings from the first year of trials at the farm were revealed yesterday showing the cost and yield benefits of eliminating bedtilling from the planting process.
Farm manager Kerr Howatson said eight different one-acre plots of Maris Piper were planted, using slightly different bed preparation techniques.
This included the standard farm process of bedforming, bedtilling and destoning at 12 inches. Costs for this process equated to £93.31 per hectare, comprising £65.06 for labour, £26.46 for diesel and £1.80 for Adblue.
This resulted in a yield of 30 tonnes per hectare and a packout figure of 74.16%.
Of the seven other trial plots planted, the one achieving the lowest planting cost and highest yield was one described as "industry best practice".
This process, which carried planting costs of £64.93 per hectare, involved no bedtiller and instead bedforming at 12 inches and destoning at 10 inches.
The breakdown of planting costs was £45.90 per hectare for labour, £17.85 for diesel and £1.18 for Adblue.
This resulted in a yield of 41 tonnes per hectare and packout of 82.05%.
Mr Howatson said: "These trials demonstrate that zero bedtilling and reduced destoning, where possible, return the lowest planting costs and the highest packed yield, which have a very positive effect on the bottom line."
Phil Burgess, of AHDB Potatoes, which is co-ordinating the SPot project, said the trials at Bruce Farms were based on scientific work done at Cambridge University Farm.
The levy body's Scottish knowledge exchange manager, Claire Hodge, said the key advice emerging from the trials was that farmers needed to be selective about where and when they used the bedtiller.
She said further cultivation trials would be conducted at Bruce Farms again this year looking at the standard farm practice, the one without the use of a bedtiller and another one with reduced bedtillage.
In addition four trial plots will be planted looking at the impact of reducing nitrogen applications on yield. Work will also be done to try and find the "perfect seed spacing", she added.
Mr Howatson said the farm was also investigating the effect of planting cover crops on heavy and wet soils ahead of potatoes. These include a block of winter oats and different mixes comprising plants such as vetch and oil radish.