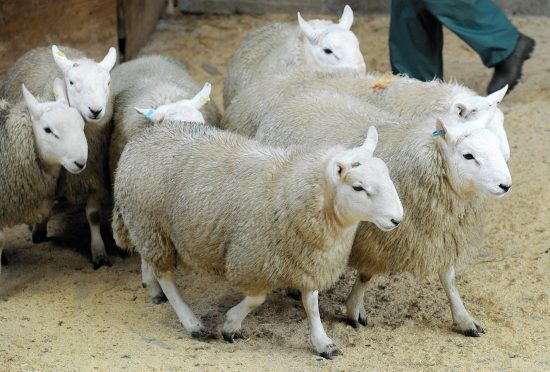 Sheep farming leaders have rejected government hints that animal welfare legislation could be tightened post-Brexit in order to enhance the appeal of British produce in global markets.
A statement issued by the National Sheep Association (NSA) comes in the wake of suggestions by Defra minister George Eustice that farmers who adopt high animal welfare standards should be rewarded when the UK leaves Europe.
The Government's argument is that higher standards could drive worldwide demand for UK farm products, which is vital in the case of lamb as 35% of UK sheepmeat production is exported, with 96% of it going to the EU.
However the NSA does not believe enhanced welfare standards would result in more worldwide market access, or even growing domestic demand.
Speaking after giving evidence to a House of Lords' select committee on animal welfare standards, NSA chief executive Phil Stocker said: "The UK is already renowned for its high levels of welfare and sound regulatory platform – and NSA has long made the case that improvements to flock health and disease control will work to maintain this reputation, more so than introducing any additional legalisation could. In areas like this, the sheep industry needs help and encouragement, not further red tape."
The NSA said support for flock health planning and enhancing the involvement of experienced sheep vets would boost business and environmental sustainability and was part of NSA's vision for the future of farm support post Common Agricultural Policy (Cap).
The organisation is also calling for capital investment support into farm infrastructure such as fences, handling equipment, measured to improve soil pH and other actions to aid efficiency, sheep health and environmental management.
Mr Stocker added: "As we exit the EU, if we are serious about raising the health and welfare of sheep there are two key areas to concentrate on. One is a new approach to Government/public support to incentivise health, welfare and efficiency, and the other is ensuring enterprise profitability.
"Individual businesses obviously have a role when it comes to enterprise profitability, to reduce costs and increase efficiency. But the Government and our levy bodies have a massive responsibility to ensure viable trade agreements, market access and product demand post-Brexit. There is absolutely no doubt that if sheep are profitable they are valued more highly, and if they are valued they will be (and can be) invested in."