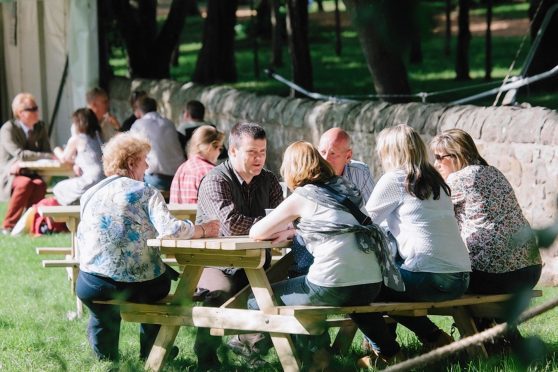 Traditional pipe bands, a gospel choir and a headline set by Absolute Elvis will all be part of the musical programme at this year's Royal Highland Show on June 22-25.
Rock 'n roll fans will be able to hear Absolute Elvis on the west stage on the Saturday evening, while other bands and performers from across the musical spectrum will also appear throughout the four days of the show. John Barker will bring his trumpet magic and Glasgow-based Awkward Family Portraits blend contemporary folk with Americana.
Pipe band fans will be spoilt for choice with no fewer than five performing at the show – Queen Victoria Pipe Band; West Lothian Schools Pipe Band; St Columba's Pipe Band; the Royal British Legion Band; and the Scots Guards Association Pipe Band. Brass is also represented by the Clackmannan District Brass Band.
Dancers will enjoy the Footstompin' Ceilidh Band, the Cutting Edge Ceilidh Band, and the Fife Strathspey and Reel Society.
Schools from around Scotland will also put music centre-stage. Lathallan School, Aberdeen City and Aberdeenshire pipe bands will be marching through the avenues, as will a band from West Calder High School.
Jazz aficionados can enjoy the Dick Lee Trio while the Phoenix Gospel Choir and the Farmers & Farmers' Wives Choir will appeal to choral enthusiasts.
Acoustic group Blu Flint, the Stirling Orchestra, Ups & Downs Theatre Company and family entertainers Damo & Marvo complete this year's line-up.
Show Manager David Jackson said: "This year's programme brings together a broad musical mix, from traditional Scottish melodies to 'The King' himself. Visitors to the Royal Highland Show this June can look forward to four days of great entertainment."