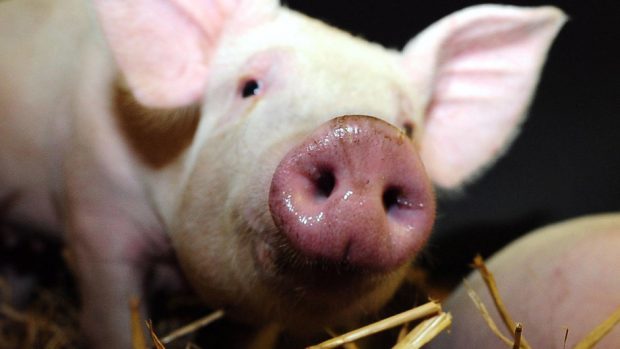 The National Pig Association (NPA) has used its general election manifesto to call for a "fair and balanced" deal for Britain's pig farmers.
The association, which represents about 80% of the UK's pig producers, has identified five priority areas for the main political parties in its 2017 general election manifesto, ahead of the June 8 poll.
It said it wants trade arrangements that recognise the UK's "world-leading standards" and that Britain must not agree to deals that open the country up to unfair competition.
According to the NPA a balanced immigration policy, which ensures the UK retains access to EU labour, is key and the next government must create policy that supports high standards.
When it comes to post-Brexit trade, the NPA said maintaining tariff-free access to the Single Market was important to the pig sector but that, should EU tariffs be imposed, equivalent tariffs must be imposed upon imported meat.
The association also issued a warning about the potential implications for animal health and welfare of new free trade deals outside the EU.
It recently published details of research that it carried out comparing animal welfare standards across key pig-producing countries.
For example, while sow stalls have been outlawed in the UK since 1999 and are now partially banned across the rest of the EU, they are still legal in the US, Canada and Brazil.
These three countries, said the NPA, also have very different attitudes when it comes to antibiotic use, while the feed additive, Ractopamine, banned in the EU, is still approved in all three.
The UK is also unique among major pig producing countries, including its EU competitors, in its variety of production methods, including outdoor breeding and indoor straw-based systems.
NPA chief executive Zoe Davies said: "The British pig industry has absolutely no intention of lowering our welfare standards as a result of any post-Brexit trade deals.
"Our manifesto is all about delivering a fair and balanced deal for our members and that includes ensuring British pig producers are not undercut by imports of pork from countries produced to lower welfare standards. We must insist on equivalent standards for imports and, if necessary, designate pork as a 'sensitive product during free trade negotiations.
"We are also sending out a clear message to the next government about the need to maintain easy access to EU labour, particularly permanent, so-called 'unskilled' labour, that our farms and the allied industries are so dependent on."