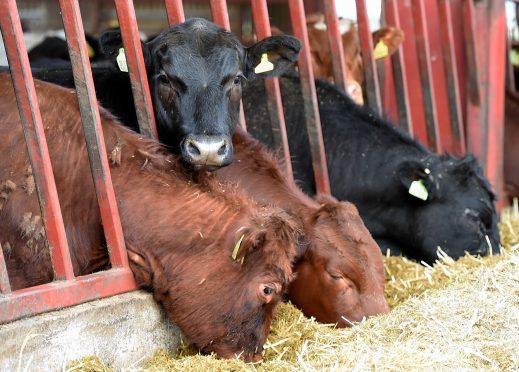 An outbreak of bovine Tuberculosis (TB) has been confirmed in a herd of cattle on the Isle of Skye.
Scottish Government confirmed the outbreak and said its source was unknown.
A government spokesman said: "An outbreak of bovine TB has been confirmed in a herd of cattle on Skye.
"The infected herd is currently under restriction whilst further testing is undertaken.
"The source of the infection is under investigation."
Farmers union NFU Scotland provided a comment from the owner of the cattle, who wishes to remain anonymous.
He said: "This is an extremely worrying and very difficult time for me.
"The cattle that tested positive on the farm have been slaughtered and further laboratory tests are now underway to see if they have TB.
"Waiting for those results is very stressful but I want to get to the bottom of this, get my herd restrictions lifted and get my TB-free status back as quickly as possible and I will work with the authorities to do that."
NFU Scotland said it was a "terrible time" for the affected farmer.
A spokesman for the union said: "We are working with him and the authorities to ensure he gets the support and advice needed to help him get free of current herd restrictions.
"Thankfully, such TB cases remain rare. Scotland has achieved disease-free status for TB through a combination of routine testing of our herds; abattoir surveillance and pre- and post-movement testing of animals moving into Scotland from high risk TB areas in other parts of the UK.
"This regime identifies a small number of cases in Scotland each year but the number of cattle affected remains low, allowing us to keep our valuable TB-free status."
Government said despite the outbreak, Scotland's status for the disease remained at TB-free.
To achieve official tuberculosis free (OTF) status, the percentage of bovine herds confirmed as infected must not exceed 0.1% of all herds per year, for six consecutive years.