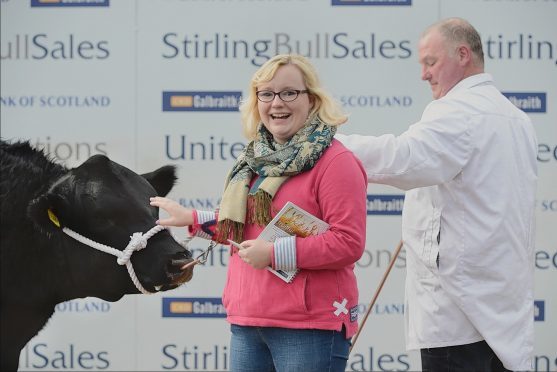 Farmers and crofters from across the north of Scotland flocked to auction marts in the north to see whether their hard work would deliver profit at the first of the autumn store lamb sales in Quoybrae, Lairg and Dingwall.
Although the averages were up for both wethers and ewe lambs at Quoybrae, the wether average was back £3.37 at Lairg and £1.71 at Dingwall.
Ewe lambs performed better at Lairg, with average prices up £5.73 a head on last year's sale, while the Dingwall average for Cheviot ewe lambs was only back 12pence on the year.
Some lucky sellers reported an increase on prices this year, however others were less than pleased. For the majority, the price was back on last year.
However, rather than being glum about trade, many said it was better than anticipated.
They said they weren't expecting buyers to part with a lot of cash, after many finishers failed to turn a profit on last year's purchases.
One buyer told me he made a huge loss last year, complaining that the end price had left nothing for everyone in the supply chain.
A fear of this happening again, resulted in cautious bidding at this week's sales.
Indeed sluggish trade in the fat lamb market at the start of the year has certainly had an impact on the sale of lambs destined for dinner plates at the start of next year.
One farmer remarked to me that although he was happy to accept a price drop, he didn't believe farmers could stand any further price decreases.
So what is needed to ensure everyone gets a fair share out of the supply chain?
There is no simple answer, but boosting consumption of domestic product is bound to help.
In recent years it has widely been reported that not enough people are buying lamb – shoppers say it is too expensive and they don't know how to prepare or cook it.
Admittedly industry, led by efforts from NFU Scotland, Quality Meat Scotland and the National Sheep Association, has worked hard to boost consumption.
They also work tirelessly to lobby retailers to stock Scottish and British lamb, rather than imported product.
On the whole, retailers are listening and those who stock 100% Scotch Lamb must be applauded.
A few, however, are letting the side down by continuing to stock lamb from New Zealand and Australia.
This doesn't inspire confidence to farmers and crofters, already struggling to make money with lambs, to continue producing.
If retailers want to continue stocking lamb to their customers, stocking Scoth Lamb should be the only option.