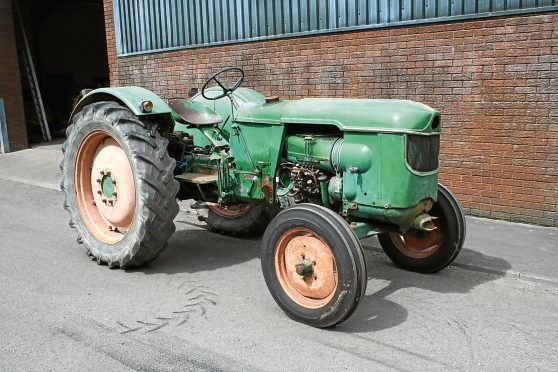 Today Deutz tractors are a familiar sight in the fields of Britain since they started to arrive here in numbers during the 1970s.
However, Deutz has built tractors for a much longer period in Germany.
Deutz started with an illustrious band of people at its head, including Nicolaus August Otto and Eugen Langen – the two founders of the world's first spark ignition engine.
Leaders in diesel engine development too, they launched a motorised plough in 1907 and then continued to develop agricultural machines.
The huge loss of men in the Great War led to a need for more mechanisation and in the 1920s Deutz began mass production of tractors.
There then followed a long line of popular models and despite cheap foreign imports, a degree of protectionism offered to local manufacturers meant Deutz and others could maintain market share.
Even after the collapse of the German economy and the onset of Nazism, Deutz continued to flourish. The government encouraged home production, cut imports and instructed Deutz to build no frills machines to sell to farmers of lowly resources.
After weathering the destructive war years Deutz got back into mainstream tractor production and in 1950 launched its novel air-cooled tractor.
The lack of radiator meant the tractor had a solid front nose which made it stand out.
Deutz was under the KHD banner which stood for Kleockner-Humboldt-Deutz and it increased its agricultural portfolio by purchasing Fahr in 1968. Shortly after it absorbed Koedel Boehm and its range of harvest machines.
Tractors continued to evolve with more power and efficiency and the safety and comfort of drivers addressed with modern cabs.
Over the years innovations such as the "Intrac" systems tractor arrived while Deutz engines were used in many applications.
A less than successful tie up with Allis Chalmers took place in the 1980s which cost the concern a great deal of money.
Engine emission rules saw Deutz return to water cooling which share a common platform with the Same Lamborghini and Hurlimann models all now under the Italian owned Same Deutz Fahr brand.