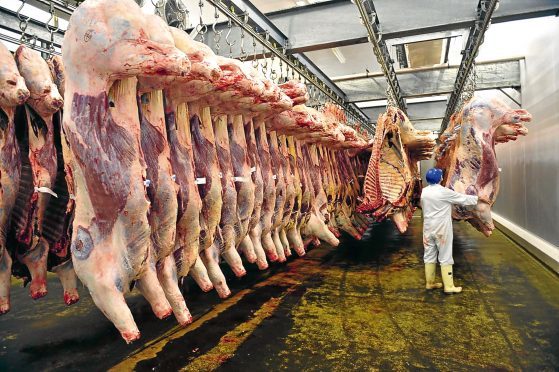 Scotland's largest red meat processor, J.W. Galloway, enjoyed a 12% boost in profits last year.
In accounts filed with Companies House, the family-owned business, which owns Scotbeef, Vivers Scotland and Scotbeef (Inverurie) Ltd, revealed pre-tax profits of £6.303million for the year ended February 26, 2017. This is up from £5.629million the year before.
Turnover at the firm, which employed an average of 991 staff during the year, increased by nearly 3% to £319.920million, from £311.072million before.
UK sales increased to £279.365million, from £271.453million before, and export sales were up £936,000 to £40.555million.
In a report accompanying the accounts, managing director Robbie Galloway said the boost in turnover was driven primarily by strong UK sales volumes.
"During the year strong price inflation on livestock was experienced for an extended period with the results of the group showing improvement to operating profit level due principally to strong cost management," added Mr Galloway.
The accounts revealed that the highest paid director took home a pay cheque of £209,000 – down from £232,000 before.
Meanwhile, individual accounts for Scotbeef (Inverurie) Ltd, reveal a drop in turnover and profits. Pre-tax profits at the firm, which is joint owned by J.W. Galloway and north-east farmers' co-operative ANM Group, were down 60% to £358,000, from £901,000. Turnover at the firm was down 7% to £53.58million, from £57.565million the year before.
In a report accompanying the accounts, the firm said: "Trading conditions are very challenging, particularly for the company's traditional high street butcher customers, which has had a detrimental effect on sales volumes."