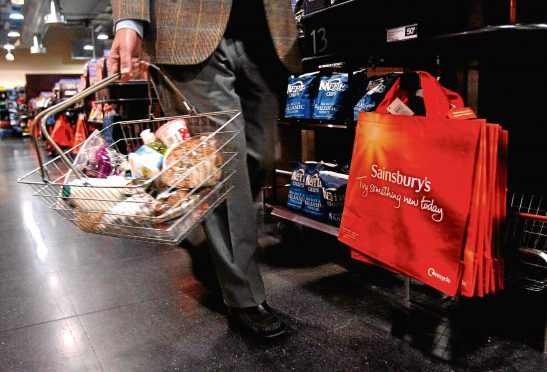 NFU Scotland (NFUS) has called for the upcoming Good Food Nation Bill to include measures which incentivise the public sector to buy local and encourage shoppers to make home-grown choices.
The farmers' union said it was vital that the voices of farmers and crofters were included in the Bill, which aspires to make Scotland a country where people from every walk of life take pride and pleasure in, and benefit from, the food they buy, serve, and eat day by day.
It described the food and drink sector as the "jewel in Scotland's economic crown" with an annual value of £14.4billion.
"A nation which aspires to value good food must be one which values the production of that food," said NFUS chief executive Scott Walker.
"Whatever 'good food' means to an individual, I'm sure it starts with where it comes from and how it's produced. Scottish produce is world-leading for environmental sustainability, welfare standards and, of course, taste."
He said the union had published a document outlining its demands for the bill.
These are: promoting the value of Scottish produce; enhancing the reputation of Scottish food on a global stage; encouraging and incentivising the public sector to source local; and helping people build a healthy relationship with food through improved education about where food comes from.
"Farming, food and drink impacts all of society and it is the jewel in Scotland's crown. We have a target to double the size of the industry by 2030 and, in doing this, we need to ensure that all parts of the supply chain thrive and that the people of Scotland also see the benefit," added Mr Walker.
"The challenge can't be underestimated. We need to fix what is a broken supply chain and ensure that fair, equitable returns are had by all.
"The Good Food Nation Bill provides an opportunity to promote the value of Scottish produce, enhance the reputation of Scottish food on a global stage, improve procurement practices to source more locally, and to build a healthy relationship with food.
"Our document sets out a range of proposals on how Scottish Government could assist the whole supply chain in coming together to achieve these goals. We look forward to developing this positive discussion with other industry stakeholders and policy-makers in the coming year."