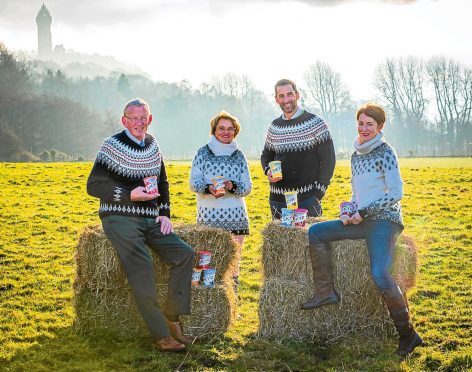 Graham's The Family Dairy has announced plans to introduce a range of Icelandic-style yoghurts to supermarkets across Scotland.
The Bridge of Allan-based firm, which also has sites at Nairn and Glenfield in Fife, will launch its flavoured Skyr range of high protein, fat-free yoghurts in Sainsbury's and Aldi stores later this month. Home Bargains will stock them from the middle of March.
They are based on Skyr – a cultured dairy product native to Iceland made with skimmed milk and with nutritional properties similar to Greek yoghurt.
Flavours available in the range include natural, lemon, strawberry, Victoria plum, and passion fruit, mango and papaya.
"Product development is always high on our agenda," said Graham's managing director Robert Graham.
"We pride ourselves on being innovative, as well as responding to the needs of our customers. Our Quark products have been incredibly well received and we're glad to be launching the first Skyr produced in Scotland.
"With our new listings in Scotland, we plan to expand our reach throughout the UK in the coming months and I'm excited to hear feedback from our customers across the country."