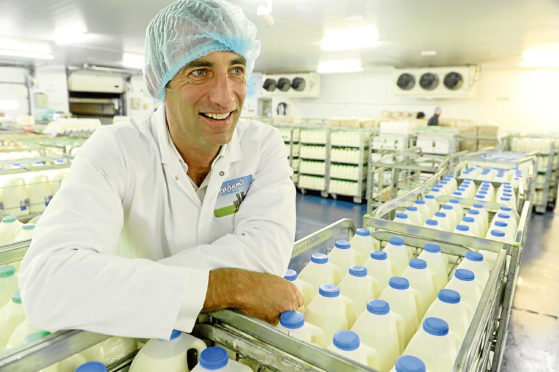 Proposals to build a new £30 million dairy facility on the outskirts of Stirling could create more than 500 new jobs, claims Graham's The Family Dairy.
The company is seeking planning consent, alongside Mactaggart and Mickel, to build a 600 new home development and a national dairy processing, research and development and training centre.
A new economic impact assessment for the project has found that it could be worth £65.3 million to the Scottish economy and support 1,425 full-time jobs when fully operational.
The assessment also shows that the dairy will deliver 550 new onsite jobs, including 50 apprenticeships, in addition to the existing workforce of 400.
Graham's The Family Dairy managing director Robert Graham said: "Our project has at its heart investment in people, affordable homes, jobs, training and infrastructure to strengthen the Scottish economy."
He said it would be a pipeline for developing exciting new products and also help reverse trends, such as 90% of butter bought in Scotland being imported.
A decision on the outcome of the planning application lies with the Scottish Government.