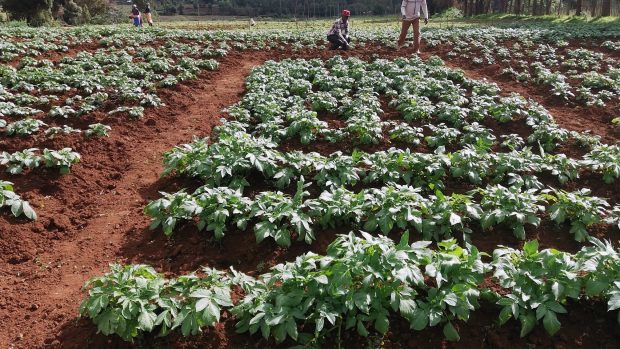 Scottish seed potato growers could soon be exporting to Kenya following the recommendation that three varieties be released into the country.
Ten varieties were trialed at three separate Kenyan farms over two seasons to ascertain which were most appropriate for the country.
The trials were supported by AHDB, James Hutton Ltd, SASA (Science and Advice for Scottish Agriculture), and Seeds2B Africa.
The three that made the grade are free variety Cara, and two James Hutton Ltd varieties – Gemson and Lady Balfour.
AHDB head of crop market trade development, Rob Burns, said: "This is great news for GB seed producers and our next steps now will be to support them to create links in Kenya so that they can take advantage of this opportunity.
"Kenya has a burgeoning middle class; and as well as table varieties there is a growing need for processing potato seed ."