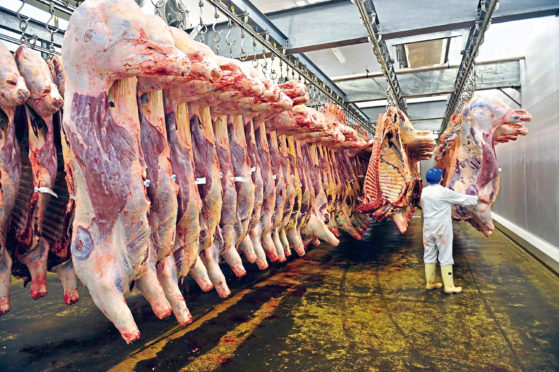 Scotland's largest red meat processor, JW Galloway, enjoyed a 30% boost in profits last year.
In accounts filed with Companies House, the family-owned business, which owns Scotbeef, Vivers Scotland and Scotbeef (Inverurie) Ltd, revealed pre-tax profits of £8.1 million for the year ended February 25, 2018. This is up from £6.3m the year before.
Turnover at the firm, which employed an average of 1,040 staff during the year, increased by just over 9% to £349.5m, from £319.9m before.
UK sales increased to £308.2m, from £279.3m before, and export sales were up £715,000 to £41.2m.
In a report, managing director Robbie Galloway said the boost in turnover was driven primarily by strong UK sales volumes.
"Despite livestock prices being above those of the prior year, gross margin percentage remained consistent," said Mr Galloway.
The accounts revealed that the highest paid director took home a pay cheque of £400,000 – up from £209,000 before.
Meanwhile, individual accounts for Scotbeef (Inverurie) Ltd, reveal a boost in turnover and profits.
Pre-tax profits at the firm, which is joint owned by JW Galloway and north-east farmers' co-operative ANM Group, were up 47% to £526,000, from £358,000.
Turnover at the firm was up 7.6% to £57.6m, from £53.5m the year before.
In a report, the firm said: "Subsequent to the year end, the company obtained planning consent to construct a new abattoir on land at Thainstone Business Park.
"This development will combine the benefits of greater scale and production efficiencies that arise from the latest technology. The development is expected to be completed by late 2019."