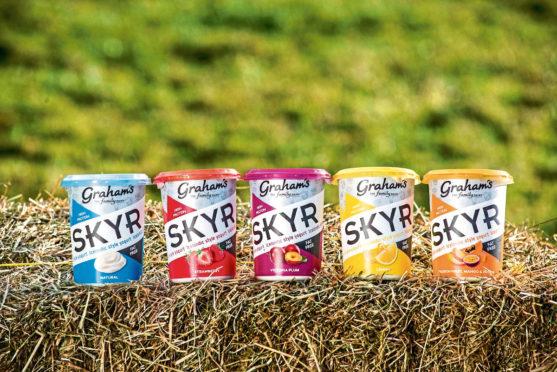 Graham's The Family Dairy posted a 72% drop in pre-tax profits last year.
Accounts for the Bridge of Allan company, which also has processing sites in Nairn and Fife, reveal pre-tax profits of £372,644 for the year ended March 31 2018. This is down from £1.305 million previously.
Turnover in the year increased to £104.135m, from £100.48m before.
In her report, Jean Graham said the increase in turnover reflected a busy year and an increase in the volumes sold to an increasing customer base.
She blamed the drop in profits on exceptional costs of £860,000 in the year.
These relate to an application, refused by Scottish ministers last summer, to build a housing development and a new dairy facility at Airthrey Kerse in Stirling.
Mrs Graham said £2m was invested in plant, machinery, equipment and vehicles during the year to maintain an up-to-date fleet and allow efficient distribution of products.