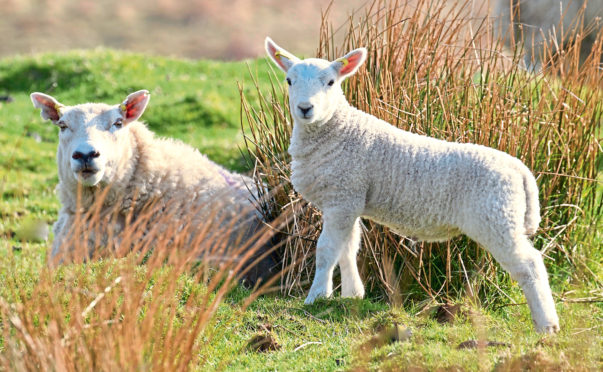 Farmers and crofters will soon receive loan offer letters for the Scottish Government's National Less Favoured Area Support Scheme (LFASS).
Rural Economy Secretary Fergus Ewing said letters were being sent to more than 10,600 eligible farmers and crofters.
They will be offered a loan for up to 90% of their anticipated 2018 Less Favoured Area Support Scheme (LFASS) payment, with payments due to start in early April.
"With the ongoing uncertainty surrounding whether we will leave the EU at the end of March with a deal in place, it is vital that we provide as much financial support and stability as possible to those operating in our most remote and rural areas," said Mr Ewing.
"I can therefore confirm that loan offer letters have now issued to more than 10,600 farmers, which will inject up to £56 million into our rural economy, safeguarding jobs and local businesses, with payments beginning early April."
He said he was acutely aware of the "continuing importance of LFASS" to hill farmers and crofters, and encouraged all eligible producers to return their opt-in acceptance loan offer as quickly as possible.
NFU Scotland's less favoured areas committee chairman Robert Macdonald welcomed the news but said another loan scheme was evidence that the government's subsidy payments IT system was "still struggling to effectively deliver vital support in a timely manner".
Mr Macdonald, who farms near Grantown, added: "Issuing the loan in a timely fashion allows farmers and crofters to plan ahead and invest in the coming months, a necessity which is becoming more and more difficult in the current political climate.
"In order to receive their loan payment in good time I would advise all farmers and crofters who want their loan to reply to their loan letter as soon as they receive it.
"It is important to opt in to the loan scheme if you would like to receive the up-to 90% loan, sooner rather than later."