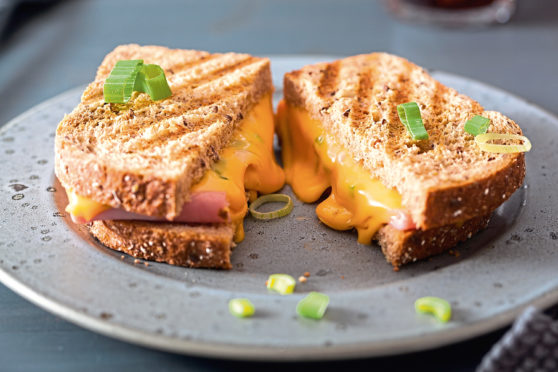 Eating dairy products makes people happy, claims AHDB.
Research carried out by the levy body, which is running a dairy promotional campaign – The Department of Dairy Related Scrumptious Affairs – in conjunction with Dairy UK, reveals adding dairy to your favourite meals causes a "pleasure surge" of 27%.
The study looked at people's responses to different food options – one with dairy added and one without.
Participants' brainwaves were measured using a headband and their micro-expressions were monitored by a body language expert.
The results showed that as well as making them happier, nearly three quarters of Britons said they could not imagine a world without dairy.
"Generally, people cannot control their brainwaves, so a study like this is a great way to get a more truthful representation of how people feel about dairy," said behavioural psychologist, Dr Peter Collett.
"Across the four food groups trialled, more than 82% of the preferences were for dairy over non-dairy, with people saying that adding yogurt, butter, cheese or cream made food more 'moreish', improved the flavour and added to the texture. Participants also showed notable visible and audible signs of enjoyment, such as touching their mouth and chewing quickly."
AHDB's head of dairy marketing, Rebecca Miah, welcomed the results and said: "In perhaps the greatest foodie experiment of all time we've proved that adding a delicious dose of dairy to your meals really does make you happier."
Other dairy buying habits revealed in the study included that 27% of people eat ice cream every week, 39% have yoghurt daily, and 64% stock up on butter up to three times a week.