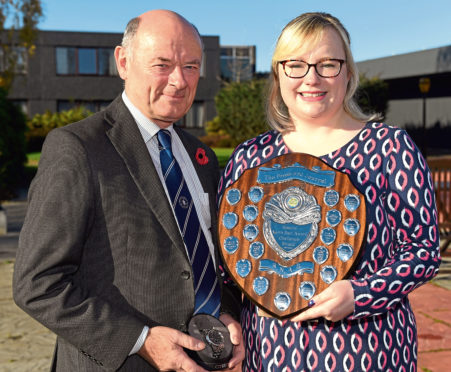 The Royal Northern Agricultural Society (RNAS) has issued a call for nominations for its annual awards.
A number of awards are presented by the society every year to recognise members of the farming community in the area.
The Press and Journal Award is given to a public figure or personality for their services to agriculture. Last year's recipient was the managing director of machinery ring Ringlink, Graham Bruce.
Meanwhile, the local award, sponsored by ANM Group, is presented to a non-public figure who has made an outstanding contribution to progress in the industry.
Last year's award winner was Ellon farmer David Smith of Cloffrickford Farm, Auchnagatt. The David Argo Award is presented to an unsung hero employed in the sector, and the SRUC-sponsored Under 35 Award is given to a person in that age group who has demonstrated significant achievement and contribution to agriculture.
Last year's respective winners were north-east pig industry stalwart James Buckingham, and agricultural mechanic Stuart Duncan from Redhouse Farm, Tullynessle, Alford.
A number of student awards are also presented each year.
Nominations for this year's awards must be sent to RNAS secretary Alison Argo by July 1.
Mrs Argo can be contacted by email at secretary@rnas.info or by telephone at 01561 340 353.