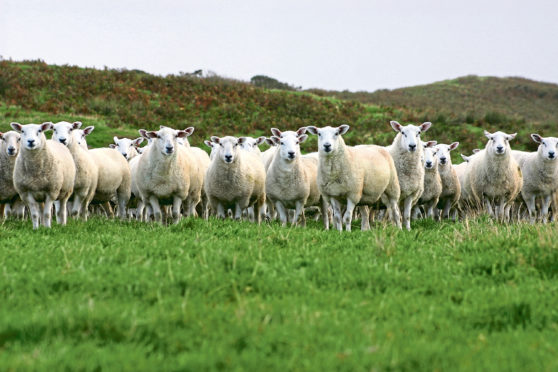 A new estimated breeding value (EBV) for days to slaughter has been developed for the sheep sector.
The new breeding trait has been created as a result of the five-year RamCompare project, now in its third year.
The project, which is run by various industry partners including Quality Meat Scotland (QMS), involves recording data from nominated performance-recorded rams from various terminal sire breeds on nine commercial farms across the UK.
QMS said that the new days to slaughter EBV demonstrated the degree to which sire choice can influence the speed that lambs reach slaughter weight.
"Over a quarter of the variation seen in this trait can be attributed to a lamb's genetics and there are important genetic differences between rams," said the levy body.
"Reducing the number of days to slaughter can both improve farm profitability and reduce the farm's carbon footprint, further highlighting the role genetics play in meeting our climate change ambitions," it added.
To date the RamCompare project has tested 138 rams and more than 12,000 of their progeny, making it one of the largest trials of its kind. The project collects information on the progeny of various rams and then reassesses their genetic worth for traits such as lamb growth rate, ultrasound muscle and fat depth. Information is also gathered from abattoirs in a bid to produce EBVs on traits farmers are paid for including carcase weight, conformation and fat classification.