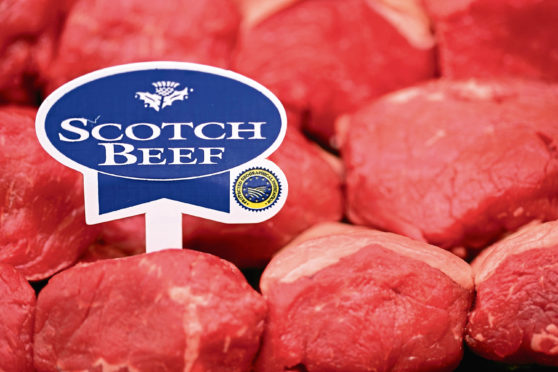 The farmers' union has taken meat promotion into its own hands with the launch of a campaign calling on consumers to eat Scotch Beef.
NFU Scotland (NFUS) is reacting to the three-year low in prices which means some beef producers are now losing more than £200 a head on cattle.
With no obvious response to the crisis from levy body Quality Meat Scotland (QMS), the union yesterday announced its #BackScotchBeef campaign and said it was organising a nationwide stakeholders summit in the next month.
NFUS president Andrew McCornick said beef farmers' incomes were "bleeding" and insisted that without a sharp turnaround in the beef price, the viability of family farms and crofts across Scotland would be severely damaged – some of them permanently.
"While we appreciate there's no simple fix, we must do everything possible to ensure the ambitious next generation of farmers and crofters are given a fair opportunity," he said.
"Next week we will be publishing results of our beef burger shelf watch, which will demonstrate the retailers who are supporting Scottish production, and the ones that aren't.
"We also need commitment from the catering sector, many of whom are currently putting profit before provenance.
"The message is clear that everyone should back Scotch Beef PGI.
"In order to deliver for the nation, we need distinct action from the food chain and from those in power."
The measures the union is calling for include clearer labelling for processed beef products, increased promotion of Scotch Beef and certainty about government support for the Scottish livestock sector.
QMS chief executive Alan Clark said the organisation would support NFUS and others with their initiatives to encourage consumers to get behind Scotch beef.