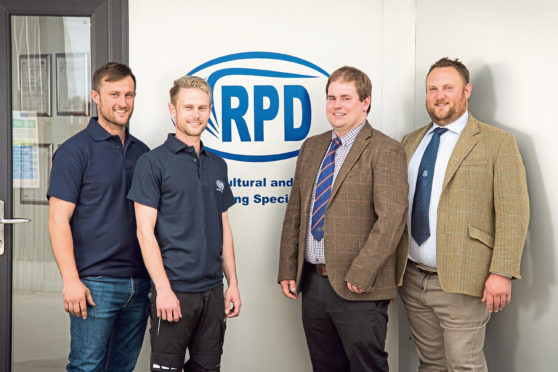 Rapid Project Development (RPD) is the main sponsor for this year's Aberdeen Christmas Classic event.
The Rothienorman-based specialist construction firm is supporting the two-day event, which takes place on November 25-26.
Organised by Aberdeen & Northern Marts (ANM) in conjunction with the Aberdeen Fatstock Association, the fixture includes a showcase of leading prime cattle and sheep from across Scotland, as well as shows and sales of female pedigree sheep, pedigree beef bulls, and the Rising Stars exhibition calf show.
RPD managing director, John-Paul Duxbury, said: "RPD has been operating in the north-east farming industry for more than 40 years and this sponsorship opportunity supporting a major local agricultural event was a natural fit for us."
ANM prime and cull cattle manager, Tim McDonald, welcomed the sponsorship and said: "We are pleased to announce RPD as the main sponsor of this year's Christmas Classic and once again host this prestigious event at Thainstone. The Classic is a major livestock show and sale and continues to grow in popularity year on year, regularly attracting the best of livestock from the area. The ringside is always full of buyers from all over the UK and online bidding is available. We encourage everyone to attend and experience the Aberdeen Christmas Classic first-hand."
Aberdeen and Fatstock Association chairman, Ross Williams, said: "The Christmas Classic is the cream of the crop show and sale in the farming calendar and we're particularly pleased to have RPD as the main sponsor along with all other class sponsors who make this event possible.
"We look forward to delivering another successful Classic and seeing everyone at the show."