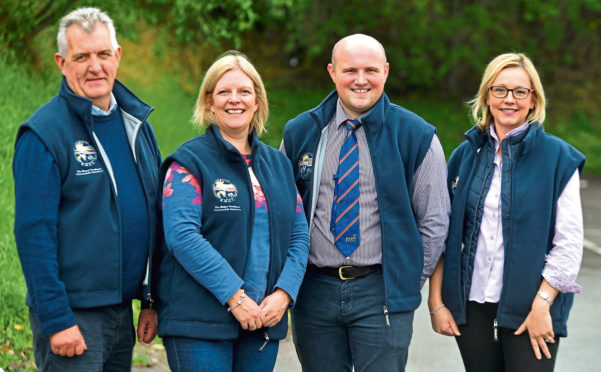 A rural education charity is seeking more involvement from farmers in the north and north-east.
The Royal Northern Countryside Initiative (RNCI) is on a mission to teach as many youngsters as possible about farming and where their food comes from.
The charity, which was established in 1997 by members of the Royal Northern Agricultural Society, strives to teach children aged between three and 18 about farming and the working countryside.
Project manager Alison Johnston oversees the day-to-day work of the charity alongside educational assistant Claire Green.
"RNCI has gone from strength to strength largely thanks to the commitment from a small but dedicated group of directors, committee members, volunteers, farmers, and incredibly kind benefactors," said Ms Johnston.
She said more than 10,000 children in Aberdeen, Aberdeenshire and Moray, were reached by the charity last year through farm visits, classroom talks, and visits to schools and events with the charity's Countryside Classroom On Wheels.
The mobile classroom, or CCOW as it is known, allows charity staff or farmer volunteers to bring farm animals to schools to show children.
"We have had a very busy school term where the CCOW has travelled the length and breadth of the region from Ashley Road Primary in Aberdeen to Braemar Primary, Greenwood Primary in Elgin and lots of schools in between," said Ms Johnston.
"We anticipate a very busy year ahead with the CCOW out two to three times a week as it is in very high demand."
Explaining the importance of the charity and the challenge the farming industry faces in getting its message across, Ms Johnston said: "If we look back through time, the UK population was a lot smaller, however a greater proportion of people were involved in growing crops and raising livestock.
"Today, we have larger cities, huge supermarkets, and a wealth of computer technology – all of which makes it very easy for children to grow up without the same connection."
She added: "Children have not been taught where their food actually comes from and how much of it is produced right on their doorsteps. The RNCI works very hard to change this and leave a legacy."
She said taking children to a farm, or bringing livestock to their school via the CCOW, is very rewarding.
"A lot of them have never seen livestock up close and do not make the connection between what they see in the countryside and the food on their plate," added Ms Johnston.
"Sometimes the questions and answers can be hilarious, but we love our job and seeing the students' faces. The joy and memories we are creating cannot be duplicated.
"Children digging for carrots out of the ground in a local field to then take home and eat is something that is hard to replicate in a classroom."
Claire Green,the charity's educational assistant, agreed and said: "I feel very passionately that we should be educating our younger generations about farming and food production in a fun and interactive manner.
"Informing them in this way will enable them to make more informed decisions regarding healthy eating and maintaining the environment for a future of food production, recreation and sustainability."
Both Ms Johnston and Ms Green have aspirations to ensure every student in the region gets the chance to visit a farm, see animals in the CCOW or attend an event to find out more about farming.
And to aid this they are on the hunt for more farmer volunteers – a drive backed by the charity's chairman Ellis Mutch, who is an auctioneer for Aberdeen and Northern Marts at Thainstone, Inverurie.
Mr Mutch said: "Going forward we would like to see more farmers get involved and creating links to schools with farm visits, classroom speakers or volunteering.
"Children receiving this message first-hand is one of the best ways to get it across."
One of the charity's long-standing farmer volunteers and director Billy Stewart, from Bomakelloch Farm, Keith, said: "I find volunteering with the RNCI a very rewarding experience.
"It's surprising when you come across a child who has very little idea of where food comes from and it's satisfying to be able to educate them."
Anyone wishing to find out more about the charity and how to get involved is asked to contact Ms Johnston at info@rnci.co.uk.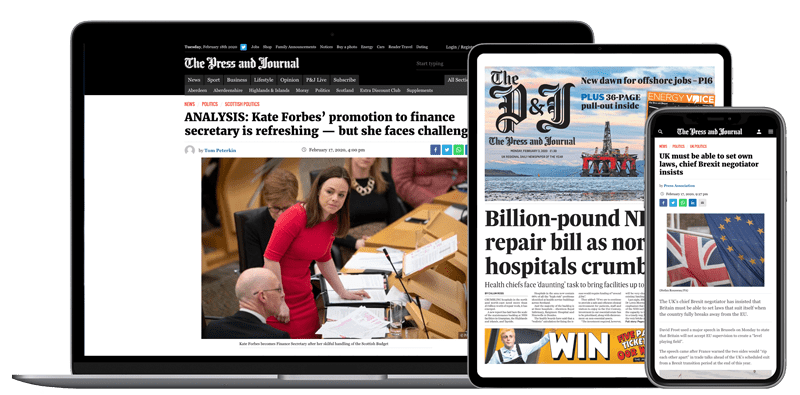 Help support quality local journalism … become a digital subscriber to The Press and Journal
For as little as £5.99 a month you can access all of our content, including Premium articles.
Subscribe