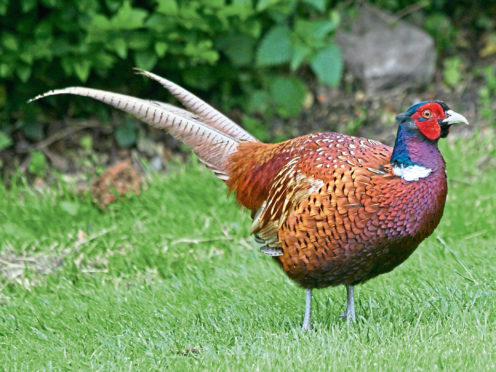 A group of six Scottish estates has joined forces to promote meat from game birds to the public.
A project, overseen by the Soil Association Scotland-led Rural Innovation Support Service (Riss), involves estates working with SAC Consulting and Fife processor, Woodmill Game, to explore new markets for game birds.
The estates involved in the project believe there is scope to move from considering game birds as a sporting by-product to viewing them as a marketable product from Scotland's natural larder.
Glenrinnes Farms near Keith, which produces around 3,000 pheasants, ducks and partridges every year, is one of the estates involved in the project.
The estate's manager, Alister Laing, said game birds often end up being sold for pennies or not being sold at all.
He said: "That inspired us to see if we could develop a market for these birds, which could benefit us and the whole shooting industry. The challenge is trying to find the market because people look at pheasants and partridge and don't see it as a meat they want to eat.
"So we need to process it into a product people recognise."
The first batch of birds from the estates is being processed at Woodmill Game this week.
"We wanted to try and brand our own products to give people pies, pheasant breasts, sausages, burgers, or a whole pheasant to try," said Mr Laing.
"It would also encourage them to eat a healthy meat, to utilise the birds we shoot, and have more money coming back into the estate."
SAC Consulting food and drink consultant, Ceri Ritchie, said the project should help add value to the shooting activities on Scottish estates.
The other estates involved in the project are: Tulchan Estate, near Grantown; Cabrach & Glenfiddich Estates near Huntly; Ballindalloch Estate in Banffshire; Glenlivet Estate, also in Banffshire; and Edinglassie Estate, near Huntly.