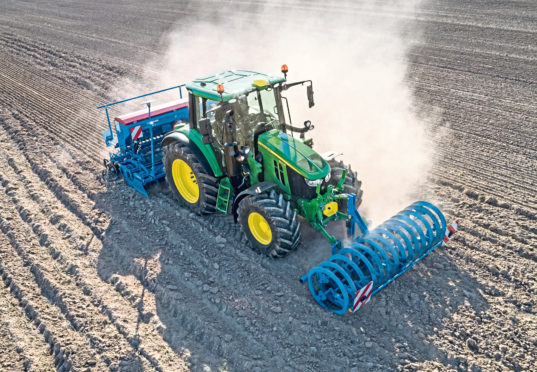 Ministers must support farmers to become "net zero heroes" and make tackling the climate and nature crises a top agricultural priority, it has been urged.
The call, timed to coincide with farming conferences in Oxford this week, comes as polling suggests nine out of 10 people (92%) think it is important farmers focus on climate change and wildlife losses.
A survey of 2,140 UK adults by YouGov for the nature and animal welfare coalition Wildlife and Countryside Link suggests only a fifth (22%) think the UK farming sector has reduced its climate impact in the last five years.
A quarter believe the sector has had a negative impact on climate change and 29% believe there has been no change in the past five years.
Farmers, scientists and environmentalists are calling on Government to put tackling the climate and nature crises at the top of the agenda, and boost support for landowners to deliver wildlife and carbon-friendly farming.
The government has committed to achieve net zero greenhouse gas emissions by 2050, while the NFU has outlined ambitions for the sector to become net zero by 2040.
Richard Benwell, chief executive of Wildlife and Countryside Link, said: "Our climate depends on soil as much as oil." He said the UK could not get to net zero without farmers.
"Nine out of ten members of the public want farmers to play their part. So, government must put the policies in place to help farmers become net zero heroes," he added.
Martin Lines, chairman of the Nature Friendly Farming Network, said: "Farmers are key to addressing climate crisis and wildlife decline – but urgent government support is needed to take nature-friendly farming to scale."