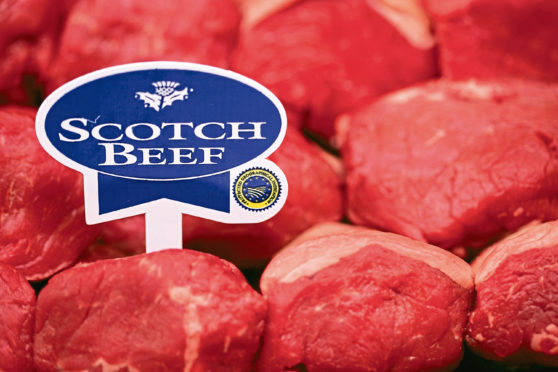 A project to trial the use of DNA analysis to ensure full traceability of Scotch Beef is one of six to receive a share of more than £340,000 funding from the Scottish Government.
The funding, administered through the Knowledge Transfer and Innovation Fund, was announced by Rural Affairs Minister Mairi Gougeon.
"As we face a global climate emergency, investing and supporting innovative research within our agricultural sector has never been more important," said Ms Gougeon.
"With this latest funding, the Knowledge Transfer and Innovation Fund has now invested around £5.7 million in projects that will help us continue to grow a sustainable, vibrant and innovative rural economy."
The Scotch Beef DNA project, which will be run by Quality Meat Scotland, has received £94,800. It is designed to prove several concepts around the use of DNA analysis for meat traceability and integrity, and cattle performance.
The other funding recipients include Wholesome Pigs, which has been awarded £47,300 for a project to reduce pleurisy in the Scottish pig herd. Scotland's Rural College has received more than £140,000 in funding for three projects.
The first, named Grass Roots, aims to bridge the gap between farmers and grass breeders. The second will look into the development of organic canola production in Scotland, and the third will look at keeping dairy cows with their calves for five months as part of ethical dairying production systems.
Lastly, the Scottish Agricultural Organisation Society has been awarded just under £55,000 for its Digital Farms project. This will look at using a form of low power, wireless communication to allow whole farms to be digitally connected.