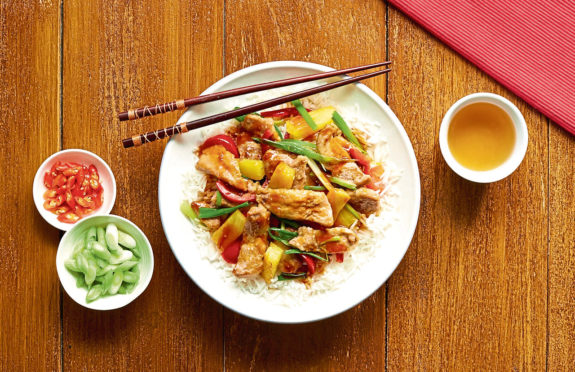 A new advertising campaign encouraging shoppers to eat pork will hit television screens next week.
The advert, which will run during shows including This Morning and Coronation Street, is part of levy body AHDB's Love Flavour, Love Pork campaign.
It will encourage viewers to try a range of pork dishes, which are low in fat, salt and sugars, including healthy sweet and sour pork and healthy stir fry.
"January is a time when people may be negatively influenced into cutting food groups such as meat from their diet," said AHDB head of meat marketing Liam Byrne.
"Cutting out food groups without careful substitution can lead to nutritional deficiencies, so our aim is to make it easy for more people to make a healthy informed choice, that's also nutritionally balanced."
He said the advertising activity was created with feedback from farmers and producers who are part of AHDB's pork marketing group and will continue throughout January.